Zune Show's Up on FCC as "Toshiba 1098"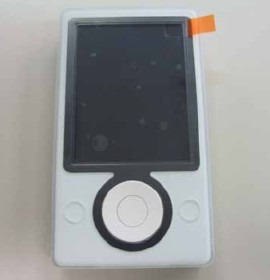 It's now clear that Microsoft and Toshiba are in bed together! All this hype over Microsoft's new iPod killer is actually being manufactured by Toshiba, which is pretty smart considering the savings for not having to ramp up production lines. This leaves me to wonder other PlayForSure licensee's will join force? Only time will tell.
So what are some of the new info that we don't already know about? It's now confirmed that the Zune of 1089 features WLAN 802.11 b /g, 3.0-inch TFT LCD display and FM tuner. "DJing Content" will be the primary usage of the WiFi feature; allowing you as the DJ to stream music to four other Pyxis devices. Now Pyxis is a term we haven't used in a while, what does it mean now? Apprarently, Pyxis might be the name for the network which Zune devices will use to share content. Now Argo is an old term we haven't used in a while. It turns out that Argo may be the name of the second generation of Zune devices similar to the iPod Nano.
FCC Approves Toshiba 1089 Portable Media Player & FCC [via Gizmodo and CrunchGear]