ZTE Tania Preview
ZTE isn't a name most smartphone shoppers would recognize, but the company has ambitions to change all that with the ZTE Tania. A 4.3-inch Windows Phone 7 device, the Tania aims to deliver not only all that Microsoft OS goodness you've come to love, but at a price that significantly undercuts rivals. The unit we've been using since last week is final hardware but non-final software, hence this being a preview and not a full review, but it's still enough to get an early take on what ZTE hopes will be a smartphone game-changer in more ways than one.
Hardware
We can't say ZTE's styling has exactly blown us away. In fact, the Tania proved instantly reminiscent of another game-changer: 2008's Touch HD by HTC. Comparisons of its new Windows Phone to an aging Windows Mobile device probably isn't what ZTE had in mind, but the soft-touch but plain plastic back cover, along with the squared-off fascia suggest the company may have some way to go before its design chops match up to those of Apple, Samsung and others.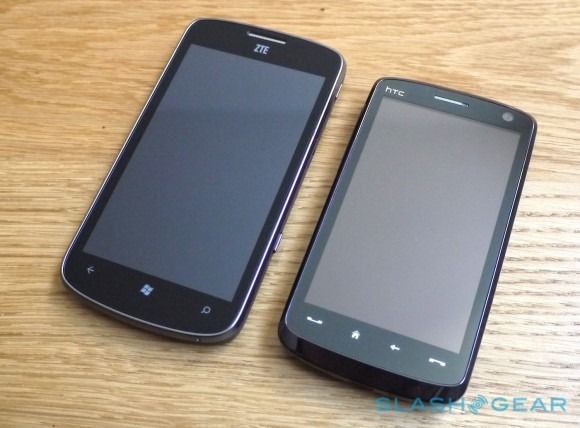 Still, it's functional, and the 128.6 x 67.8 x 10.7 mm body feels sturdy in the hand. Inside there's a 1GHz single-core Qualcomm MSM8255 processor paired with 512MB of RAM, triband GSM/EDGE and dualband UMTS/HSDPA 14.4Mbps connectivity, along with WiFi b/g/n and Bluetooth 2.1. A-GPS, a digital compass, accelerometer, ambient light sensor and a proximity sensor are pretty much par for the course, however there's only a mere 4GB of storage – just 2.51GB was showing up as user-accessible on our unit – and, since you don't get a microSD card slot, there's no way to add to it.
HTC Tania Preview:
A 3.5mm headphone socket is on the top edge, while the microUSB port for charging/syncing is sandwiched between the power button and camera shortcut key is on the right edge. A volume rocker is on the left. On the back there's a speakerphone grill and a 5-megapixel camera with autofocus and an LED flash, though you don't get a front-facing camera.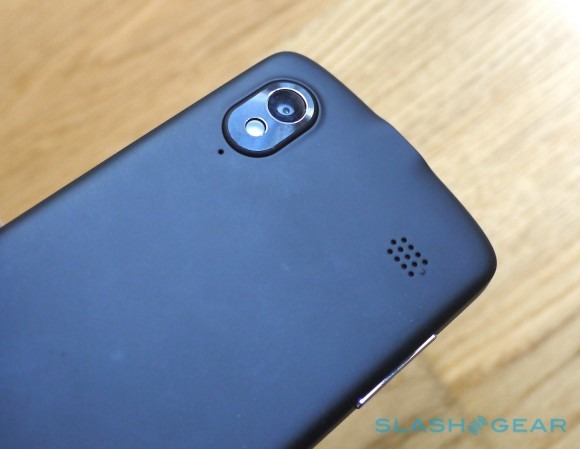 Unfortunately, the 4.3-inch WVGA display is a let-down. We won't knock ZTE for the resolution, since that's a Windows Phone limit at the moment, but the panel itself is unimpressive in comparison to even regular LCDs, never mind AMOLED-based options as used by Samsung and Nokia. Viewing angles are shallow, and there's noticeable bleed from the backlighting along the bottom edge. Even viewed dead-on, colors are more muted than we'd like to see. We can understand ZTE looking for the cheapest possible hardware for a budget device, but unless you've not used a smartphone for several years, you'll probably be disappointed with the Tania's panel.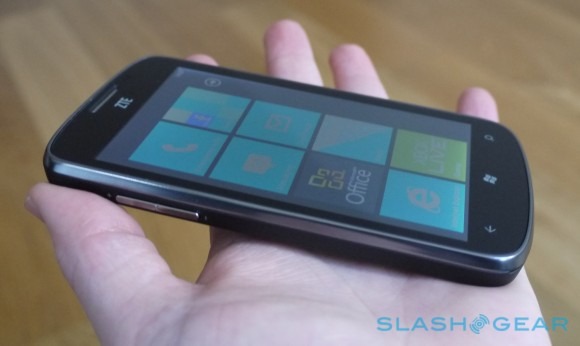 Software
ZTE hasn't finalized its Tania firmware yet, and so we didn't look into benchmarking or rigorously testing the software side of the smartphone. Windows Phone 7.5 Mango is onboard, though no sign of any custom apps or pre-loads by ZTE itself.
As a starter smartphone platform, the sort ZTE's target audience is likely looking for, Windows Phone has its obvious strengths. The "Live Tile" Start screen is simple but – if you set it up right – can be effective, and the integration with Xbox LIVE and Office is useful if you have the write kit and apps at home.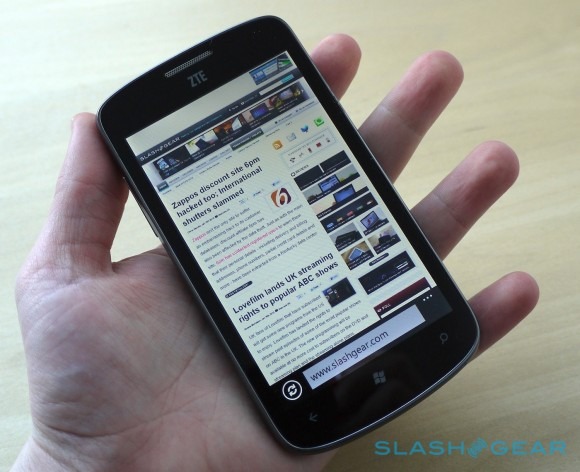 ZTE's biggest challenge – and the biggest challenge it will present – is probably Nokia, which harbors its own plans to tackle the entry-level segment, though the Finns do have their exclusive Nokia Music and Nokia Drive apps, among others, to distinguish them from the crowd. In contrast, ZTE's bundled services are conspicuous by their absence.
Camera
5-megapixels is fast being left behind at the top-end of the smartphone segment, but is still admirable at the entry-level, especially when many budget Android phones offer a mere 3.2-megapixels. Of course, there's more to good photographs than how many pixels you have, and the Tania does a reasonable job all-round.
Given enough natural light, shots are clear and exposure is reasonable, though colors are muted. In low-light conditions, mind, that restraint dips into murkiness, with grain beginning to show. The LED flash is, like most examples of its ilk, only really effective in a narrow sweet-spot neither too close nor too distant from the phone.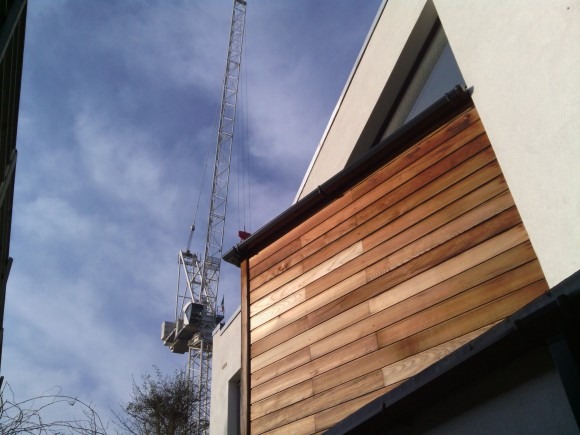 Phone and Battery
The Tania comes equipped with a 1,400 mAh battery, which ZTE reckon is good for 200 hours of standby or four hours of talktime. Those estimates are on the low end for a modern device. Without final firmware we didn't do any prolonged testing, though the phone did manage to run through the day with default settings on email sync and social network integration.
Audio quality was average, though the speakerphone proved sufficiently loud for a hands-free call across a decent-sized table.
Wrap-Up
Offered, say, the ZTE Tania or Nokia's Lumia 800, and we'd have the Lumia in a flash. Still, even with Nokia and carriers' best efforts, the Lumia 800 still isn't a "bargain" Windows Phone. That's where ZTE – and its experience crafting genuinely cheap devices – steps in.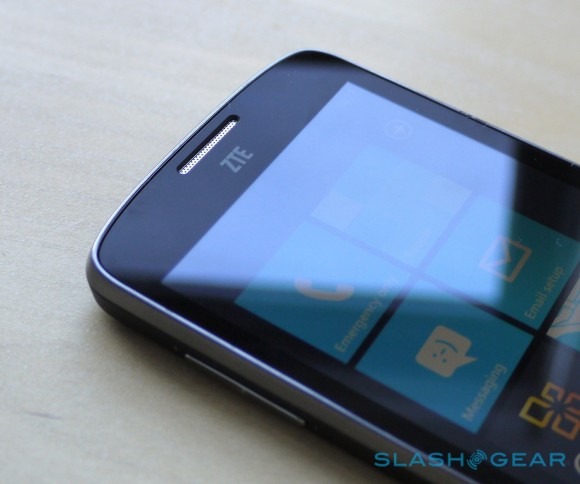 ZTE is yet to confirm pricing, but we're hearing whispers of – in the UK at least – a free handset on a roughly £10-15 per month contract ($15-$23). That's potentially half the monthly cost of other Windows Phones in the UK; meanwhile unlocked and SIM-free versions are already being listed for £250 ($384) including tax. Mighty competitive, and while the Tania's display may fall well short of the quality we've seen on Nokia and Samsung Windows Phones, pushing Microsoft's platform further down the price range is a much-needed move.