ZTE Axon 7 launching in Europe as global rollout kicks off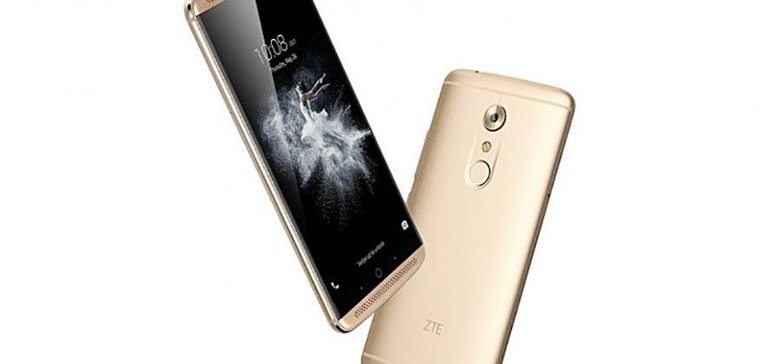 We may receive a commission on purchases made from links.
European fans of the ZTE Axon 7 smartphone can now get their hands on the device as Europe becomes the first area outside of China to be able to purchase the smartphone. The Axon 7 launched in China at an event held on May 26. The Axon 7 can be pre-ordered via Amazon in France, Germany, Italy, Spain, and the UK.
The Axon 7 will cost fans in the UK £359 and in the rest of Europe, buyers will need to cough up €449.99. Buyers can get the Axon 7 starting on July 30 in most of Europe; Amazon shows that shipments in France will start on July 25. Amazon won't be the exclusive seller of the Axon 7, the smartphone will also be available online via GrosBill and in retail outlets at Media Markt and Phone House eventually. There is no ETA on when the smartphone will land in those retail outlets at this time. ZTE only said "in the coming months."
"ZTE is excited to celebrate the debut of AXON 7 in Europe, and today marks the global roll-out of our latest flagship smartphone," said Jacky Zhang, CEO of EMEA and APAC, ZTE Mobile Devices. "With AXON 7's unbeatable combination of an eye catching design, top-of-the-line specs and an affordable price, we're positive about demand for AXON 7 in Europe."
The ZTE Axon 7 was hailed for its lower price point but high-end hardware. The device runs Android 6.0 and has a 5.5-inch WQHD Super AMOLED screen. The processor is a Snapdragon 820 paired with 4GB or 6GB of RAM with up to 128GB of storage. The rear camera is a 20MP unit and the front camera is an 8MP unit. Power comes from a 3250 mAh internal battery and the rear of the smartphone has a fingerprint scanner.