Zoom has launched a new camcorder targeted at musicians wanting their audio to be just as good as their video, the Q4, complete with a flip-up X/Y microphone that records up to 24-bit/96k stereo along with 1080/60p footage. Running for around 2-3 hours on a full charge, the Q4 has a detachable color LCD and easily-accessed physical controls for gain level, switchable low-cut filter, and headphone levels.
Up front is an f/2.8, 22mm wide-angle, 130-degree lens, with the sensor having three modes – auto, concert, and night – depending on the shooting environment. Storage is courtesy of an SDXC memory card slot – up to 128GB – and audio can be switched between uncompressed WAV or AAC for extending the capacity at the cost of quality.
Connectivity includes a mini-HDMI output, miniUSB, external stereo microphone input, and a headphone jack. The Q4 can also be used as a USB camera for live-streaming or even Skype, or indeed as a USB microphone, including direct into Apple's iPad if you have the Camera Connection Kit.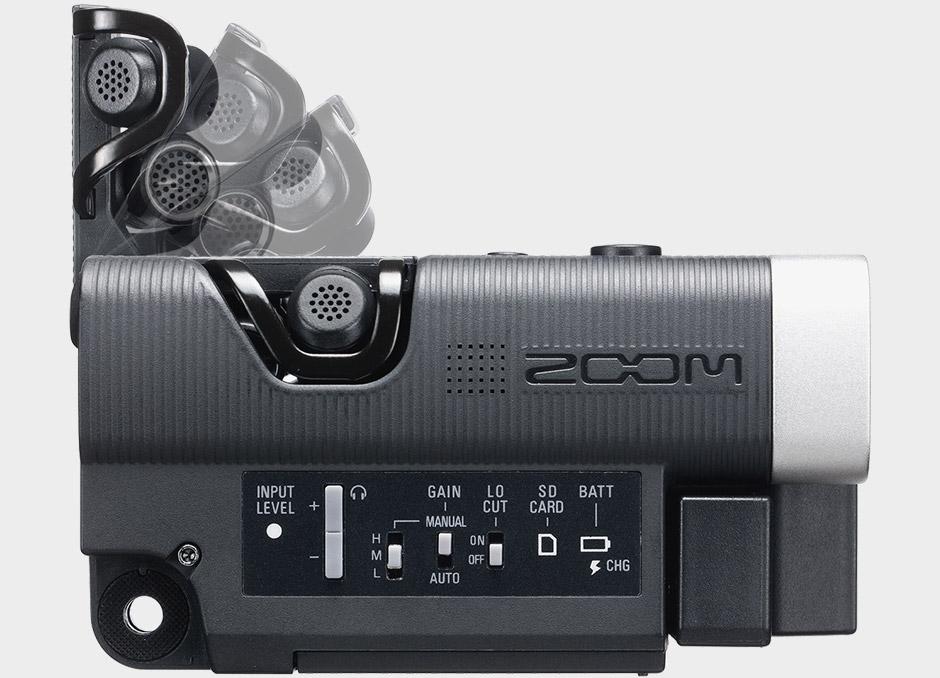 It's not too far removed from what we saw in Sony's Music Video Recorder, itself a palm-sized camcorder promising high-quality audio to go with Full HD video recording. The main differences are in the screen – the Zoom's is removable, and folds out – and the arrangement of the microphone, which on the Q4 pops up at the back, while on the Sony it's slung underneath the lens in a protective cage.
The Zoom Q4 is on sale now, priced at $299.99; in the box you get a hairy windscreen for the microphone. Optional extras include a guitar head mount, mic stand mount, and a water-resistant jacket.