YouTube Music Key arrives for Play Music subscribers next week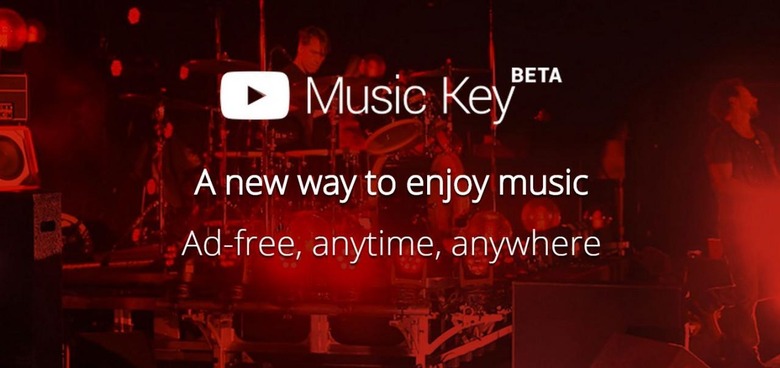 YouTube Music Key was officially announced earlier this week, and among the information dropped came news that Music Key subscribers would have Google Music Play All Access subscriptions included. What was revealed was cloudy, though, and not all questions were clearly answered, leaving current Play Music subscribers unsure of where they stood in it all. Google has cleared that up today with an email sent out to current Play Music customers, announcing that such subscribers will be seeing automatic access to the new YouTube service soon.
The information arrived in Google Play Music subscribers' emails today, with Google revealing that if you have a current subscription to the aforementioned service, YouTube Music Key will be tacked on for free, and it'll be available shortly. Said the email:
Starting next week, as a Google Play Music subscriber, you'll get free and complete access to the YouTube Music Key beta, a new service from YouTube where you can watch ad-free music videos, and keep the music playing in the background or when you're offline. The Google Play Music app will also include ad-free music videos alongside select tracks. Stay tuned for more information.
Which day next week wasn't specified, but some things are best left as surprises. For those who aren't current Play Music subscribers, you'll need to head on over to the YouTube Music Key page if you're interested in the service and sign up with your email to get updates on availability.
SOURCE: 9to5Google