YouTube for Wii U released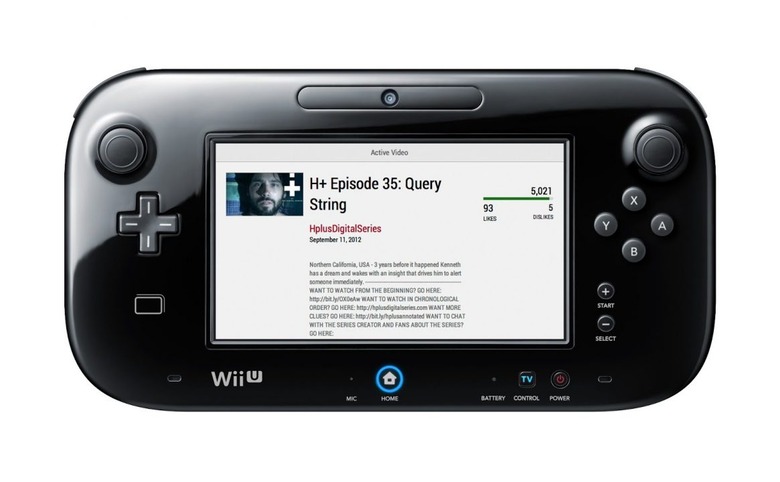 Thanksgiving in front of the family TV needn't pry you away from internet videos of people falling over or cats doing cute things, with the YouTube app for the Wii U arriving on Nintendo's console. Released today, the new app uses the Wii U GamePad as a remote keyboard for searching through content on the site, with playback in up to 1080p Full HD.
As with other media providers, YouTube is taking advantage of the second-screen potential to shift some of the information it usually shows off of the big screen and into your lap. So, while videos play on your TV, the GamePad shows all the details, including description, category, views, tags, and comments.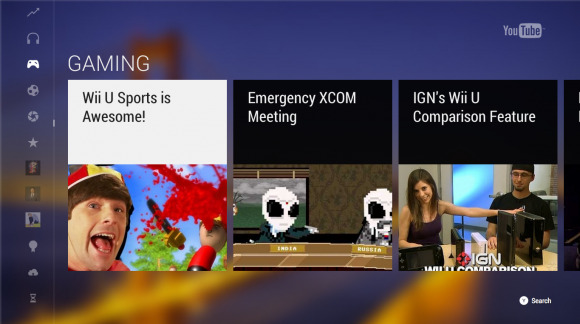 There's access to subscribed channels, along with categories, and the interface has been scaled up to suit playback on a display much larger than your average phone, laptop, or tablet. You can find the YouTube for Wii U app in the eShop, where it's a free download.
It's not the only media option for Wii U that's been added today. Earlier on, Amazon released its Instant Video for Wii U app, another free download, while Hulu Plus was released yesterday. Nintendo's own TVii service, however, won't arrive until sometime in December.