You might want to skip the Galaxy Note 2

This month we're hearing rumors upon rumors that Samsung will be releasing their second full iteration of the Galaxy Note line with a "2" model toting a massive 5.5-inch display – but you might want to go ahead and skip it. We've been using the Samsung Galaxy Note – the first one – since it was released, and are now working quite actively with both the Galaxy Note 10.1 (the tablet-sized version of the device line) as well as the Samsung Galaxy S III. As it turns out, there might not be a need for yet another Samsung display size.
Of course who can say such a thing when Samsung has been making a killing over the past couple of years in creating Android devices in a variety of sizes. They started really hitting it when the began manufacturing the Galaxy Tab lineup, starting with the classic original Galaxy Note and moving up to the 10.1-inch tablet and back down to the 8.9. They've also hit 7.7, 7.0 several times, and have certainly moved through every inch between 3.5 and 4.7 as well.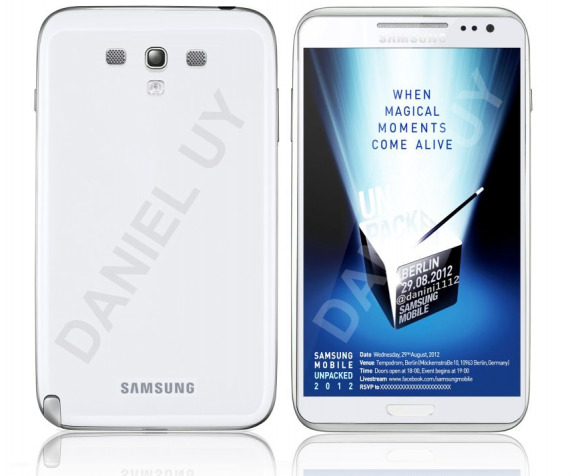 NOTE: The image above is a mock up, not the real deal. That said, the designer behind the mock-up is a pro – hats off to him!
Check out our reviews of the Samsung Galaxy Note (T-Mobile) Samsung Galaxy Note (International), and Samsung Galaxy Note (AT&T). And don't forget our review of the Samsung Galaxy Note 10.1 as well!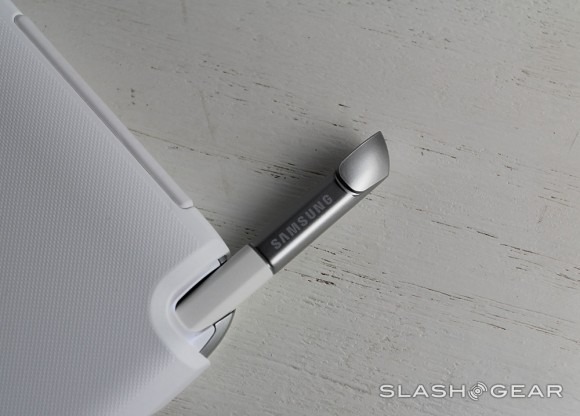 The first Galaxy Note has a 5.3-inch display and a chassis that's not too thick, made to work with HSPA+ radios at its fastest, not quite hitting up the world of LTE (in its first international iteration, anyway). We assumed that this was because LTE components made the device a bit fatter than Samsung would have liked it – though the Galaxy Nexus proved us wrong with its own slight weight gain – and the LG Optimus U may have been another clue with its future exclusivity. That's not confirmed, of course, but such a similar form factor is certainly set to cannibalize the market Samsung has all but cornered right this moment.
The Samsung Galaxy S III also presents a bit of a conundrum for you potential future Galaxy Note 2 purchasers – do you want that next-gen device, or do you want this already fabulous smartphone? Have a peek at a hands-on we did with the Galaxy Note (original) and the Galaxy S III vs one another before the Galaxy S III was released earlier this year.
Now with the Samsung Galaxy Note 2, we're likely going to see everything we had with the original Note, but with a larger display as well as some Galaxy S III flair. We're hoping to see each of the following bits of fabulousness that came with the Galaxy S III line for one reason: if Samsung is able to continue to bring on Samsung-unique features such as each of these, they'll have an Apple situation on their hands with people wanting to remain "in the family" – aka brand loyal. Of course when we say "we hope" it's more of a hope for Samsung if they want to continue to rise in the market ranks.
S Beam Hands-on
AllShare Play / Group Cast Hands-on
Share Shot / Buddy Photo Share Hands-on
If the next Galaxy Note does indeed appear with these features onboard when it comes into the light at IFA 2012, I will congratulate Samsung on a continued job well done. If they are not aboard, I'll question Samsung's ability to stay confident in their own software. That's no joking matter!