You can now stream the Bob Ross 'Beauty is Everywhere' collection on Netflix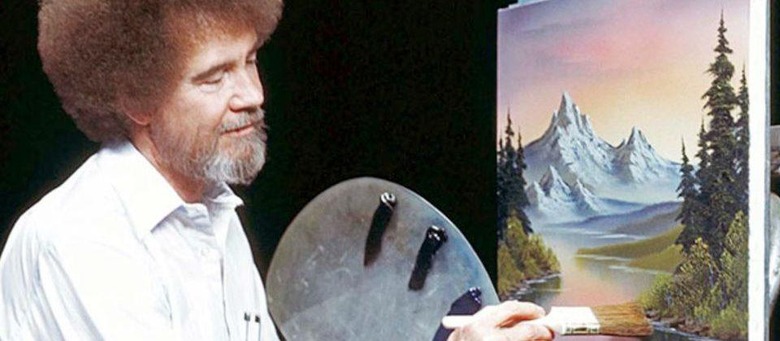 Nostalgic for Bob Ross's soothing painting videos? You can now stream the artist's "Beauty is Everywhere" collection on Netflix. Ross, who passed away in 1995, hosted a show on PBS in the United States called "The Joy of Painting" from 1983 to 1994. Many have fond memories of watching the show, which received a renewed interest when Twitch streamed all 403 episodes of the show back to back last year.
You may not be familiar with the Beauty is Everywhere collection, which was filmed in 1991 a few years before Ross' death. It is similar to The Joy of Painting, though Ross' pet squirrel makes an appearance as well. There are 25 episodes in total, and as of today Netflix subscribers can stream them all.
Netflix announced the addition today with a tweet reading: "His teachings are eternal. His hair is immovable. He is Bob Ross." The 'Beauty is Everywhere' addition is only one of many shows being added to Netflix in June. Also joining the service today is "Pokemon the Movie: Hoopa and the Clash of Ages," "A Walk to Remember," a couple Jurassic Park movies, "Underdogs," and more.
The shows will keep rolling out in batches throughout the month, with the next being tomorrow's third season of Beauty and The Beast and a couple others, June 6 will get Darkweb, the next day will get Jarhead 3, June 17 will get the fourth season of Orange is the New Black, and a bunch more.