Lin Jian Feng Presents The Perfect Superphone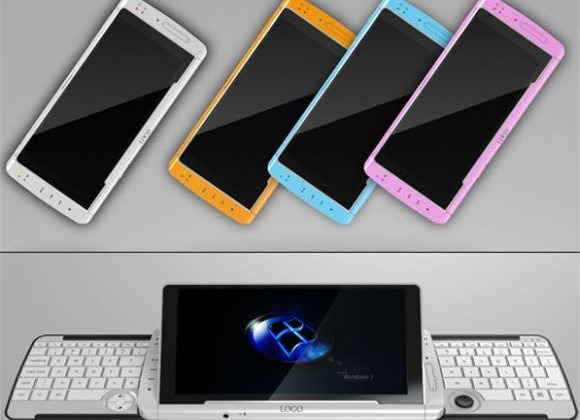 The Motorola Atrix packs the dual-core power of a computer into a slender handset package. Moto made much of the laptop and TV docks, but both of those (admittedly nifty) peripheral products merely underscore the sad truth. On its own, the Atrix is a caged lion.
The 4" display candy-bar form-factor has its limitations. There's only so much you can do with a device like that before adding in peripherals. This new concept phone from designer Lin Jian Feng may be able to squeeze a big shot of additional power into the handset.
It has a medium-sized plastic bezel/body that detaches from the screen and slides out to reveal two halves of a keyboard, complete with a rolling-ball mouse and a left/right/middle mouse button key. The display will also be able to fold up out of the body, using it as a base to allow for more comfortable extended viewing.
MIDs are supposed to be a dead platform, but I'd buy the hell out of any smartphone that was a freaking Transformer. Every other gadget nerd raised on cartoons would be compelled to do the same. Lin Jian Feng is a genius.
[Via Yanko Design]