Yahoo View hits iPhones and iPads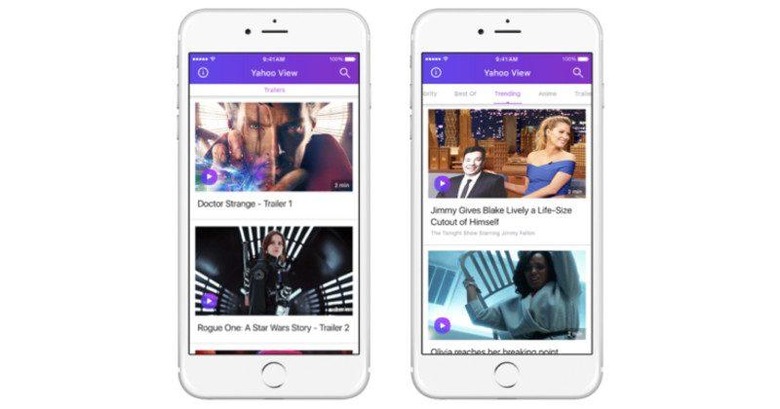 Just last month, Yahoo made a grab for the cord cutters market by launching Yahoo View, a by-product of its partnership with Hulu. Through that service, primarily available on the desktop via web browsers, Yahoo users could get access to free content from ABC, NBC, FOX, and others. Now Yahoo is taking that one step further into the realm of mobile, by making a Yahoo View app available for both iPads and iPhones, making sure you can enjoy those same TV shows and movies anywhere your feet, or wheels, take you.
By "free content" that usually means just clips and previews from Hulu. While not exactly the full length videos, it sources those from a wide range of shows like The Tonight Show Starring Jimmy Fallon, Dancing With The Stars, The Voice, Law & Order: SVU, New Girl, Black-ish, Modern Family, Empire, Grey's Anatomy, just to name a few.
Yahoo View does offer streaming of full-length videos, though those are mostly limited to anime shows like Naruto, One-Punch Man, Sailor Moon, and the like.
Going beyond simple streaming of videos, Yahoo View offers some amount of integration with its Tumblr social network, going "beyond the episode" to browse extras and GIFs harvested from the social networking site.
With the app launch on iOS, Yahoo is taking a somewhat cautious step towards competing with other similar services, though, in essence, it is simply a gateway to Hulu as it is a "preferred partner". As with the service itself, the iOS app is currently only available in the US. An Android version is promised to follow soon.
SOURCE: Yahoo