Xiaomi Mi 5s hides Qualcomm ultrasonic fingerprint sensor inside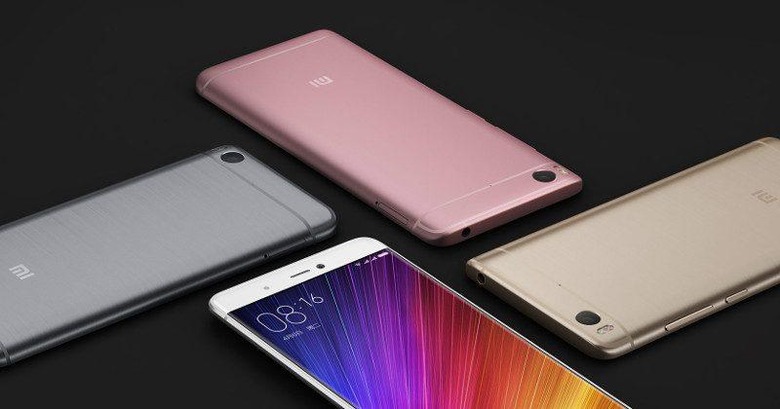 Chinese superstar Xiaomi has just released two new flagship smartphones and, while they might be too easy to pan as yet another familiar-looking pair, the Xiaomi Mi 5s and Mi 5s Plus do have a few tricks up their sleeves, especially the smaller model. While in most cases an incremental step up from this year's Mi 5 generation, the Mi 5s in particular has an interesting feature that is, strangely and sadly, gimped by implementation: an ultrasonic fingerprint scanner.
The idea of a non-physical fingerprint sensor, like the ones you see on all smartphones these days, is to not only do away with the need for buttons but to also offer fingerprint recognition that peers through water, oil, and whatever materials get between your finger and the sensor. That was the spiel that Qualcomm made last year when it introduced the technology, with the one caveat that your finger does need to be a bit moist for it to work.
In theory, this would pave the way for doing away with physical buttons that take up space or add costs. In practice, however, the Mi 5s still has one, sort of. There's still an area distinctly marked to be a home button, though, like Apple's new iPhone 7, looks can be deceiving. We're probably still a year or so away from having the display itself be the fingerprint scanner.
While the Mi 5s Plus doesn't boast of the same feature, it does flaunt two cameras instead. Like many high-end smartphones today, it comes with a pair of sensors on the back, one for RGB and one for monochrome, working together to replicate the behavior of the human eye.
In all other aspects, the Xiaomi Mi 5s and Mi 5s Plus are on par with your 2016 smartphone flagships, save for the typical Chinese "standard" of sticking to 1080p resolutions. Both are powered by the latest Qualcomm Snapdragon 821 processor and offer 3, 4 or 6 GB of RAM, with storage capacities of 64 or 128 GB. The smaller Mi 5s has a 5.1-inch screen while the Mi 5s Plus goes up to 5.7 inches. Curiously, the spec sheet for the Xiaomi Mi 5s reveals that the 4 GB model comes with "3D Touch" functionality.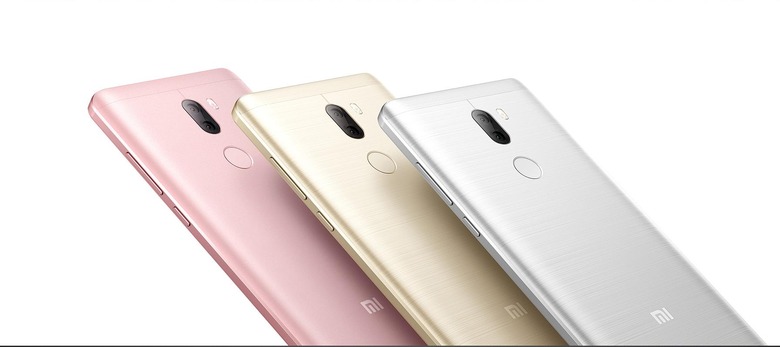 Xiaomi is unlikely to launch these devices in the US, so all you can probably do is drool over the dirt cheap prices below:
• Xiaomi Mi 5s – 3 GB RAM, 64 GB ROM: 1,999 RMB ($300)
• Xiaomi Mi 5s – 4 GB RAM, 128 GB ROM, 3D Touch: 2,299 RMB ($344)
• Xiaomi Mi 5s Plus – 4 GB RAM, 64 GB ROM: 2,299 RMB ($344)
• Xiaomi Mi 5s Plus – 6 GB RAM, 128 GB ROM: 2,599 RMB ($399)
Xiaomi 5s
Xiaomi 5s Plus
SOURCE: Xiaomi (Mi 5s), (Mi 5s Plus)