Xerox's Erasable Paper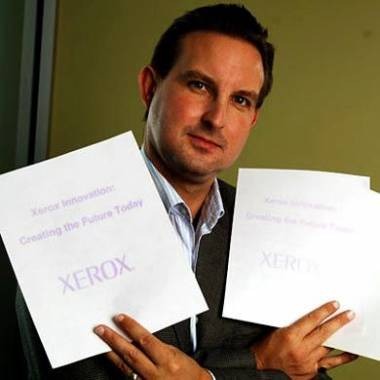 Xerox Canada has announced a new solution to the overwhelming buildup in recycle bins of offices around the world. Gazillion pieces of paper are printed on each day, used a few times that day, and then tossed out for recycling. To reduce this waste, Xerox has developed what it calls "erasable paper."
The paper is coated with a special chemical that causes the print on the paper to gradually fade and completely disappear after 24 hours. The paper can, supposedly, then be reused up to 50 times. Its cool if you think of the many uses it could have in espionage, but scary as well considering the many other abusive uses such as disappearing contracts and agreements.
New Xerox paper fades away in 24 hours [Via: MobileMag]