Windows 10 Your Phone now lets Insiders sync photos, SMS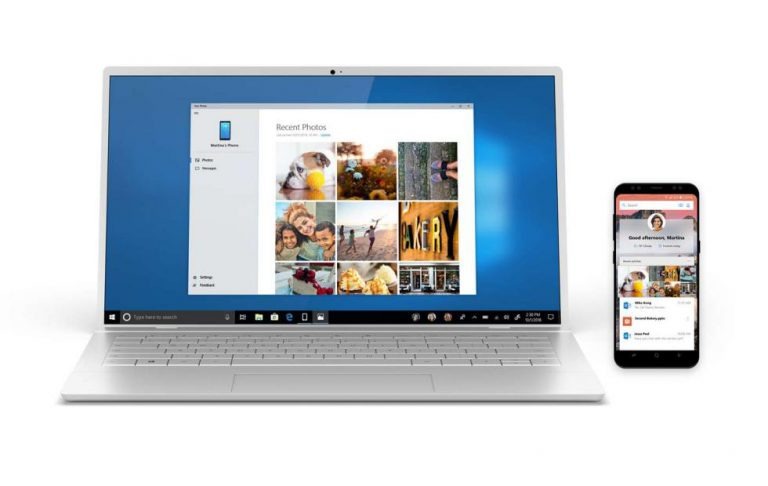 Without a mobile phone platform to call its own (anymore), Microsoft has little choice but to make the PC and mobile connection as seamless as possible. It did that with Cortana and, more recently, Timelines through its Android app launcher. Now it's doing even more with the Your Phone app. Soon, users will be able to see new photos from their phones on their PCs and even send messages from their desktop or laptop without having to pick up their phone at all. All you need is the upcoming Windows 10 update.
Microsoft's Your Phone app started rolling out to all Windows 10 users, including those on the current 1803 version. The app's intended feature set is modest but practical. Right now, it's limited to getting access to an Android phone's gallery so you can drag and drop them into a Windows 10 PC or program, like PowerPoint, for example.
In Build 17755 that's now rolling out to Insiders, it can do a lot more. When you take a photo with your phone, that new image is immediately synced to the PC. Just like that. But even better is the two-way SMS integration.
The latest build lets you not only receive but also send messages from the Windows 10 PC. And you aren't limited to typing those messages. Provided you have the right hardware or accessories, you can also scribble your text with Windows Ink or dictate your message.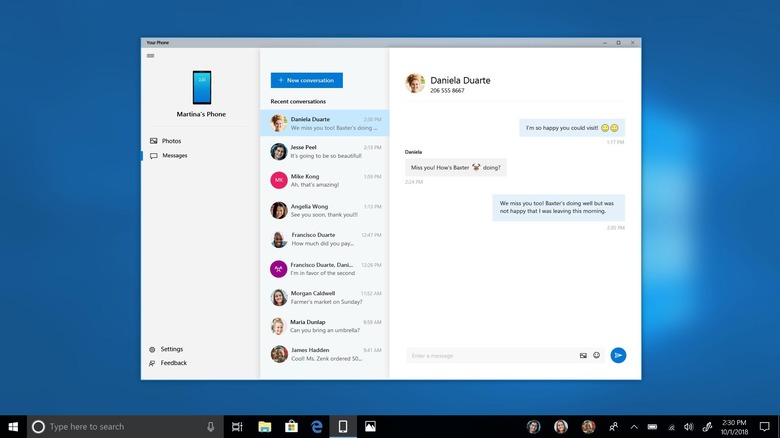 Android users can probably gloat this time that all these fancy features are only available on Google's mobile platform. For now, all iPhone users can do is to use their phones to unlock PCs though Microsoft promises to change that soon.