WikiLeaks' Julian Assange Has Been Arrested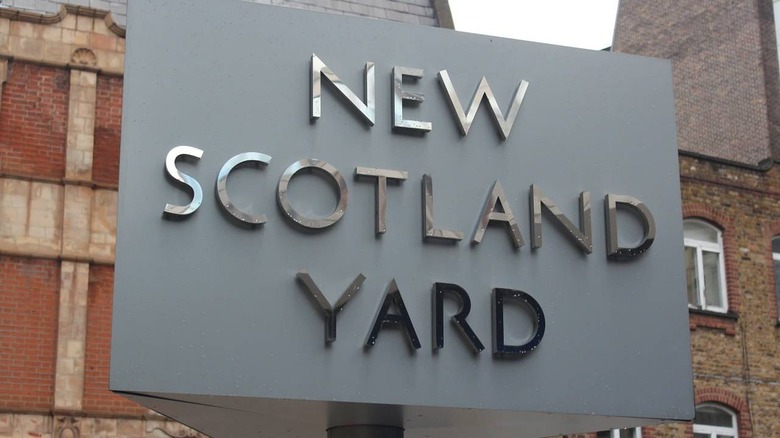 The UK Metropolitan Police announced today that it has arrested WikiLeaks co-founder Julian Assange, ending a years-long standoff that saw Assange claiming asylum with Ecuador and taking refuge in the country's embassy in London. Assange first took up residence in the embassy in 2012 in an attempt to avoid extradition to Sweden in a sexual assault case.
Though that case has been dropped in the time since Assange first arrived at the embassy, he still had an outstanding warrant issued by the Westminster Magistrates' Court for failing to surrender to the court. On top of that, the United States has also issued an extradition warrant for conspiracy to commit computer intrusion – not for publishing classified information – but he's been able to dodge these warrants by claiming asylum with Ecuador. So, what's changed after all these years?
As the BBC reports, Ecuador's president Lenin Moreno withdrew the country's offer of asylum after it became clear that Assange was still "involved in interfering in internal affairs of other states." Moreno pointed to WikiLeaks' January 2019 publication of Vatican documents in his statement, noting that Ecuador has "reached its limit on the behavior of Mr. Assange."
So, with that offer of asylum officially withdrawn, Ecuador worked with the Metropolitan Police to allow them to enter the embassy and arrest Assange. The Metropolitan Police said today that in addition to that outstanding warrant for failing to surrender to the court, Assange has also been arrested on behalf of the United States.
The US Department of Justice has published an indictment for Assange [PDF] in which he's charged with conspiracy to commit computer intrusion in relation to the 2010 Chelsea Manning leaks, which were published by WikiLeaks. Assuming he is extradited to the United States, Assange faces up to five years in prison.
At the moment, Assange is being held at a central London police station and will appear before the Westminster Magistrates' Court later today. We'll see what happens from here, but it seems there's a real possibility of Assange being extradited to the United States to answer for his alleged crimes. Stay tuned.