Wii Rifle Gun - When the WiiZapper just isn't big enough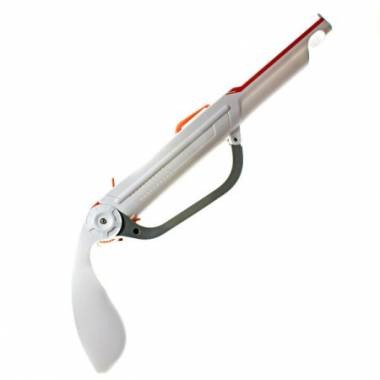 Nintendo has finally decided to give us an official WiiZapper, but perhaps a small zapper such as that is not big enough for you. Thankfully you can turn to 3rd party manufacturers to provide you the bigger guns that you desire.
This Rifle Gun Prop  is pretty much just as it sounds. It's a plastic holder for your Wiimote and Nunchuck that is shaped like a rifle.
One great thing I have to say about the Wii is that accessories are always cheap. Since most of them are simply plastic holders for the Wiimote, you only end up spending a few bucks. This particular accessory will only set you back $16.58.
Wii gets rifle accessory now [via coolestgadgets]