WePay tries to keep PayPal on its toes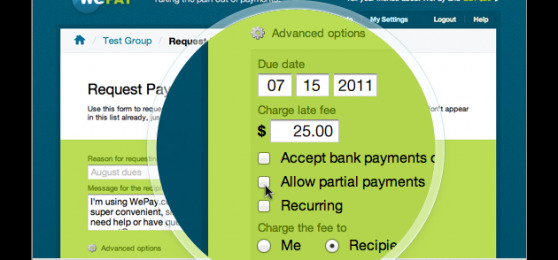 In the current environment of social payment services and the explosion of alternative payment methods both online and in-store, the largely unknown PayPal rival WePay thins now is the time for it to stand up and show that a monopoly in the online money-sharing market doesn't make sense anymore. And its investors agree. The company just announced that it has received $10 million in new funding.
WePay's differentiating niche is mainly to appeal to online sellers who may not be as sophisticated. It aimed to take away the red tape by not requiring users to provide bank account or credit card information, and literally making collecting money as easy as sending an email to someone else, whether or not they had a WePay account. It also joined the fray earlier this year when every alternative payment processor was making big changes to their platforms.
In February, it added the ability for merchants to invoice customers with the click of a button. It has shifted its strategy from targeting users who want to send money to one another, to a solution for small online businesses that want an easy and low-fee way to collect funds for purchases. Of course, with such a huge conglomerate like PayPal, there will always be the residual market of users who have been banned or for some other reason cannot have a PayPal account. WePay is also going to try to appeal to that audience.
[via VentureBeat]