Waymo chooses Michigan for autonomous vehicle manufacturing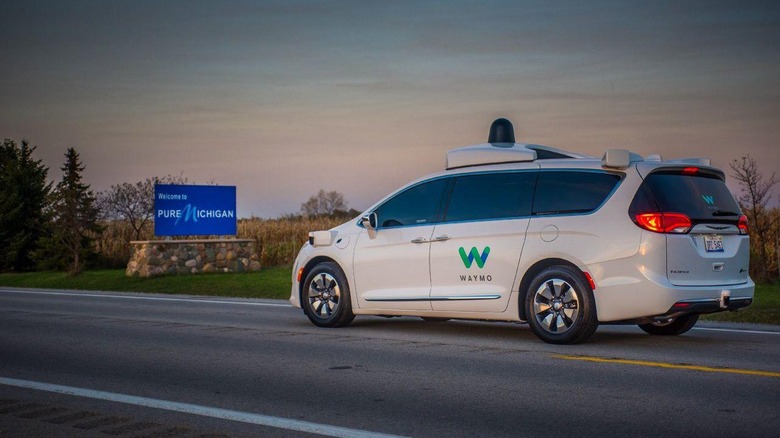 Waymo is announcing a big step today, as it has committed to producing autonomous vehicles in Michigan. Waymo's choice of state probably won't come as a surprise to most folks given Michigan's deep ties to the US auto industry. The company was granted approval to begin manufacturing by the Michigan Economic Development Corporation, and will now begin looking for a place to set up shop.
Waymo said today that it will look for a suitable facility in Southeast Michigan, so it sounds like the company will be looking for a factory near or even within Detroit. Establishing its manufacturing presence is something that Waymo suggests could take a few years, but it says that it will create "hundreds of local jobs" in the process.
When everything is said and done, Waymo says that it will be running "the world's first factory 100%-dedicated to the mass production of L4 autonomous vehicles." It sounds like Waymo will use the facility to integrate its self-driving technology into existing cars, as it has been doing with vehicles from Fiat Chrysler and Jaguar Land Rover.
Michigan serves as a good place for Waymo to manufacture cars just because of its association with the auto industry, but also because of its weather. Waymo has already been testing its vehicles on Michigan's roads, which can get pretty perilous during the winter months. As a Michigander myself, I'm particularly interested in seeing how Waymo's self-driving tech handles potholes, of which there are plenty dotting our otherwise wonderful state.
So, it sounds like things are just beginning for Waymo's Michigan manufacturing. Though we have a few years to wait before things really get up and running, we'll be keeping an eye out for any developments, so stay tuned for more.