Imagine this future: you use your smartphone to order a self-driving car, which pulls up on its own and takes you to the grocery store…in this case, Walmart. When you get there, you just stand by the carts and wait patiently while a small robotic device fetches one and brings it to you, no searching or yanking necessary. Such may one day be reality if a newly awarded Walmart patent — which describes an autonomous shopping cart system — is anything to go by.
The patent was first spotted by Patent Yogi; it details an autonomous system that wouldn't require the carts themselves to be replaced, instead using a small robotic device visually similar to a Roomba to fetch an existing (manually operated) cart. The patent suggests that the customer could then take over control of the shopping cart or could, alternatively, have the robotic device continue to power it for them.

The device itself is circular and would be powered by some central system enabling the robot to find the customer — regardless of where they're located in the store — and bring them a cart. The patent suggests this could be accomplished using a physical button device in the Walmart store or by using the Walmart app/a new Walmart app.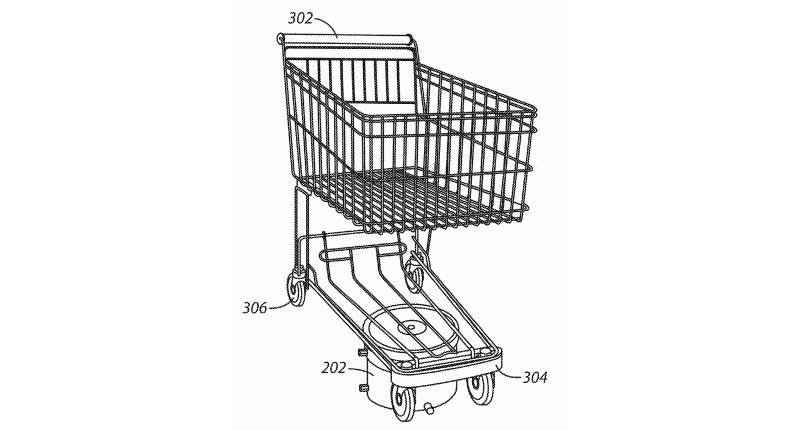 When the robotic device gets a cart, it slides under the front of it and in some way attaches to the rails on the cart's bottom. It then essentially serves as a motor, intelligently driving it to the customer. If the customer doesn't want the device's aid any further, the device will detach from the cart and steer itself back to its base, being careful not to run into anyone or cause someone to trip.