Wacom Bamboo and Bamboo Fun - Not made from real bamboo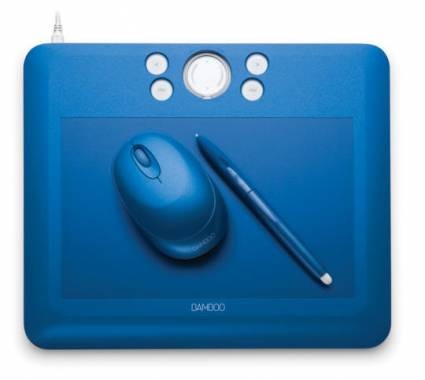 The new Intuos3 Special Edition tablets aren't the only one's being rolled out for the big 25th anniversary of Wacom. They're updating their line of Graphire tablets as well.
You can't always judge a book by its cover, and you can't judge a gadget by its name. The new Bamboo Fun is not made of bamboo, though it may be pretty fun to use. I know my old Graphire was. The Bamboo Fun comes in two sizes, each of which is available in black, white, silver and electric blue. You get the usual accessories with it, such as the mouse and pen, and their bundle of software, as well as some nice big programmable buttons. The Bamboo Fun will set you back $99 for the small, and $199 for the medium (you'd think that having a medium would imply there was a large).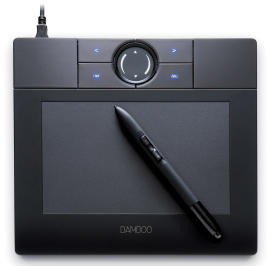 They are also releasing the Bamboo, which isn't fun. It's for use with boring applications like digital signatures and annotation. Good thing they didn't call this one Fun. The boring Bamboo only comes in one size, one color, and no apps.  It will only set you back $79.
Wacom Graphire gets new nom de plume: Bamboo [via crave]