VSCO Montage update: Stacking up videos to beat Instagram [UPDATE]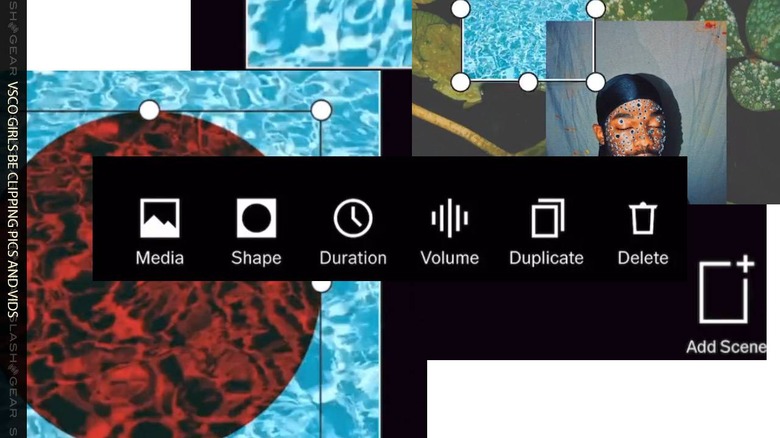 Instagram's greatest nightmare is a service like VSCO that's able to operate and improve at a rate not allowed by Facebook. VSCO's latest innovation is a system called Montage. Montage allows the user to combine videos and videos, stack them up, blend the two, and generally make something magical.
This new system, VSCO Montage, is in part the result of the company's acquisition of the group called Rylo. Another major upgrade to VSCO that came as a result of the successful acquisition of Rylo: video uploads. Before VSCO had video, it was photos only – now it's expanding beyond simple video, too.
UPDATE: VSCO Cam was changed to the more accurate name for the company (just VSCO), and VSCO X was changed to the more modern name (VSCO Membership).
The VSCO Montage tool allows the user to create a series of scenes. Each scene can have images and video. You can work with photos and video from your VSCO studio work space or your smartphone's library. You can create works of art the likes of which you've nary been able to create on a smartphone or tablet before.
There are no templates. There's no starter pack. This is a tool that's raw, uninhibited. There'll be tutorials and a FAQ section in the tool set when it launches, but that'll be it.
The only unfortunate bit about Montage is the fee. You're going to need to take part in a VSCO Membership subscription if you want access to Montage. That's approximately $20 per year, and it affords you other benefits in VSCO. There'll be a 7-day "free trial" in effect, otherwise you'll be able to play around with Montage without saving or uploading your resulting media.
The update to VSCO with Montage is scheduled to appear for all users on iOS and Android starting today. Tap into VSCO on your local Google Play app store or Apple App Store now to see if the update is live for you – check it!