Voodoo Envy and MacBook Air size up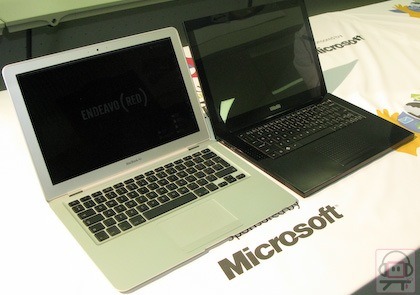 Hang on, surely this isn't Microsoft putting a new Voodoo Envy in with Apple's MacBook Air and expecting the two to fight like savage monkeys?  I can't imagine they'd stoop to such cruelty, so I can only think that the Air showed up to see how the new "thinnest ultraportable notebook" measures up.  As you can see, it's night and day (unless you choose the silver Envy, in which case it's basically day and day) in terms of obvious styling.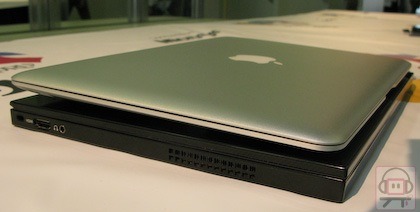 Stacked, the Air's tapered edges mean that it looks – and likely feels – the thinnest, despite the spec sheet saying otherwise.  Actually, the Envy is a regular 0.7-inches deep, while the Air ranges from 0.76-inches at its thickest, to 0.16-inches at its thinnest.  It's a good disguise, and one shared by the new iPhone 3G (which is a little chubbier than its predecessor).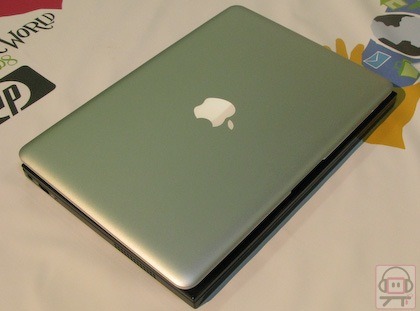 Otherwise the specs are pretty much the same.  Both have a 1.8GHz Core 2 Duo processor and GMA X3100 graphics, both have 13.3-inch LED-backlit displays running at 1,280 x 800.  The Envy bites back with double the USB ports (one of which can also be used as an eSATA socket) and a removable battery, but Apple-lovers might say that OS X makes up for that.
I'm certainly looking forward to the first reviews!
[via Engadget]