Volkswagon Bulli Concept, An iPad Microbus?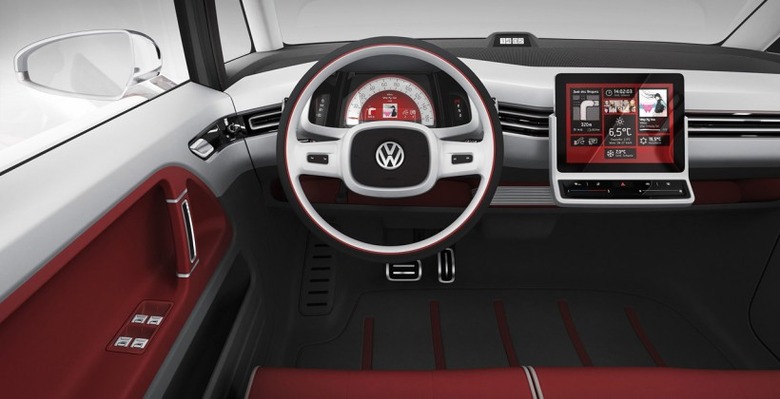 Volkswagen announced plans for a re-imagined Microbus for 2011 at the Geneva Motor Show. Germans call this iconic vehicle the Bulli. This concept carries a 113 horsepower motor and a lithium-ion battery pack. Theoretically, a full charge will carry you up to 186 miles with an hour of downtime to come back to full charge. It comes bundled with Apple's iPad, integrated throughout the car's systems. The tablet can interface with the Fender stereo system, the navigation, and even the air conditioner.
The team at Volkswagen really took the iPad integration seriously. This isn't just a simple docking system. The design comes included with a semicircular multifunction display just under the speedometer. This display can communicate with the iPad to display and control the navigation system, media playback, the integrated trip computer, and the bluetooth enabled communications package.
Volkswagen kept the Bulli true to the spirit of the Microbus. It's definitely of the same line, just brought up into the present day. For a nod to the car-camping culture that spawned the popularity of VW's Microbus throughout the past sixty four years, the seats fold down into a bed for use as an impromptu camper.
Check out the concept renderings Volkswagon released in Geneva.
[via Autoblog]