Vodafone BlackBerry Storm pricing revealed: Crazy expensive [Updated]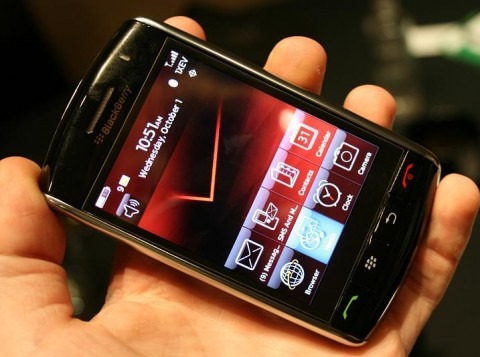 The BlackBerry Storm has had its moment of glory in the shape of some pleasantly positive reviews, but while impressing in the hand and on the tech sheet is one thing, doing the same on your monthly statement is quite another.  Vodafone have revealed their European pricing for the touchscreen RIM smartphone, and it's certainly not cheap.  The lowest of the four monthly plans, Perfect Choice Access 100 at €49.99 ($64), gets you the Storm for €109.99 ($141) but a mere 100 minutes and 100 text messages included, together with just 1GB of BlackBerry email.Update: Tony points out in the comments that these are the Irish prices, rather than the general European figures.  Unfortunately our Irish friends have had to get used to paying far more than the rest of us, which means that a) these prices are a relatively good deal in Ireland, and b) prices in the rest of Europe are likely to be considerably lower.
Ramp up through Perfect Choice Access 200, 400 and 600 and the messages and included minutes increase accordingly; the price also climbs dramatically, at €64.99 ($83), €84.99 ($109) and €99.99 ($128) respectively.  At least that gets you a cheaper handset, with the Storm itself priced at €64.99, €69.99 (which I think is an error and should be more like €59.99) and €49.99; no free option, which will surprise and frustrate many European users.  All subscribers also get mobile TV access and ten music track downloads.  Extra data over and above the included 1GB is priced at €2 per megabyte. 
That means the cheapest way to get a BlackBerry Storm on Vodafone in Europe will cost €1,309.75 ($1,678)over what's presumably a 24-month contract.  Ouch, or, as Engadget say, "yes, seriously".  Verizon are yet to announce their pricing plans.
Incidentally, The BGR has done some digging with their sources at Verizon and confirmed that yes, it's that carrier's fault that the BlackBerry Storm has neither tri-band HSDPA nor WiFi.  Begin penning angry letters now.
[Image via Gizmodo]