Vodafone BlackBerry Storm 9500 announced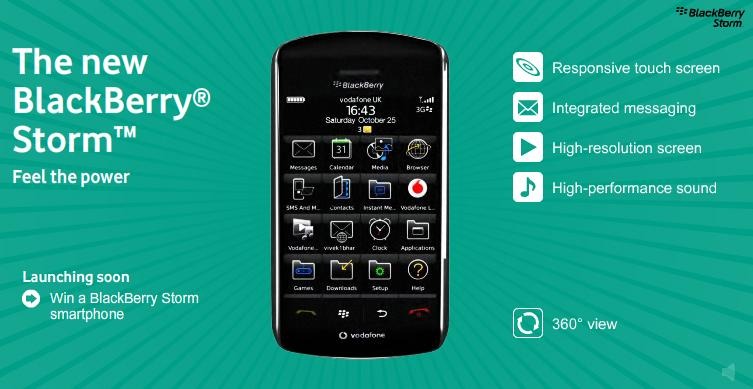 Vodafone may have lagged a little behind Verizon in the teaser stakes, but they've jumped straight past when it comes to actually announcing the BlackBerry Storm 9500.  The carrier has confirmed it will be offering the 3.25-inch, 480 x 360 touchscreen smartphone from messaging experts RIM, complete with a 360-degree viewer and spec list.
The BlackBerry Storm 9500 will have a 3.2-megapixel camera with autofocus and flash, automatic screen rotation, 128MB of RAM and 1GB integrated storage.  That can be augmented with microSD cards up to 16GB in size.  HSPA is used for high-speed data access on the move, although there's no mention of WiFi.
In fact just about the only things we don't know are perhaps the most important: the release date and the price.  Vodafone are running a competition whereby you can win one of twenty BlackBerry Storm 9500 handsets in the run-up to the release, but they don't exactly specify when that will be.
[Update]: The official announcement from Vodafone and Verizon is here
[Thanks Sarah!]