VIVE Tracker bundles bring motion tracking to the masses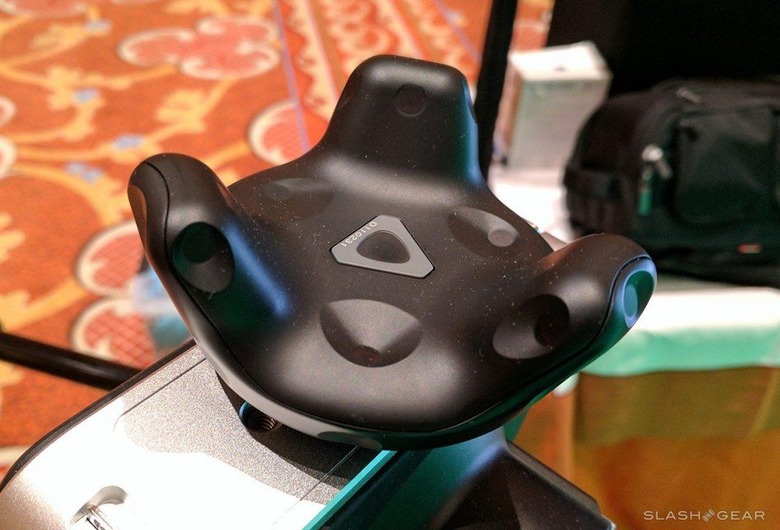 We may receive a commission on purchases made from links.
It's been a big year for the VIVE Tracker. First shown at CES 2017 way back in January, HTC has been inching toward consumer release ever since then. Now that developers have had some time to play around with Trackers and figure out applications for them, HTC has decided to launch a few different consumer bundles in time for the holidays.
While HTC is introducing three bundles today, only two of them feature a VIVE Tracker. These two bundles pack VIVE Trackers with a few different accessories and games, making them a fairly good introduction to the new accessory. Those bundles are also going up for pre-order today, and should arrive sometime in mid-December.
The first is the Hyper Blaster bundle. Styled after a retro light gun (like the NES Zapper), the Hyper Blaster is supported in a total of six games so far: Duck Season, Arizona Sunshine, The American Dream VR, Operation Warcade, TacitcalAR, and Practisim VR. The Hyper Blaster bundle includes the Blaster itself, a copy of Duck Season, and a VIVE Tracker for $149.99.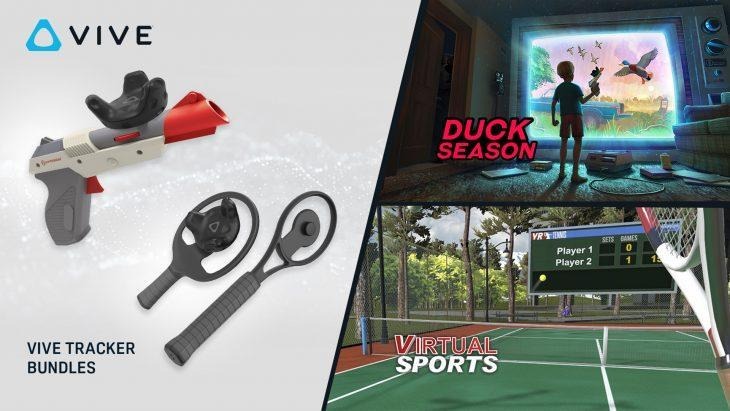 If sports are more your speed, there's also the Racket Sports Set, which includes two racket accessories modeled after a tennis racket and a ping pong paddle. This bundle includes both of those accessories, a copy of Virtual Sports, and a VIVE Tracker for the same price as the Hyper Blaster bundle. HTC says that these rackets have been weighted to feel like the real thing, so if you were expecting these to be similar to the cheap plastic add-ons we used to see for the Wii remote back in the day, you might be pleasantly surprised.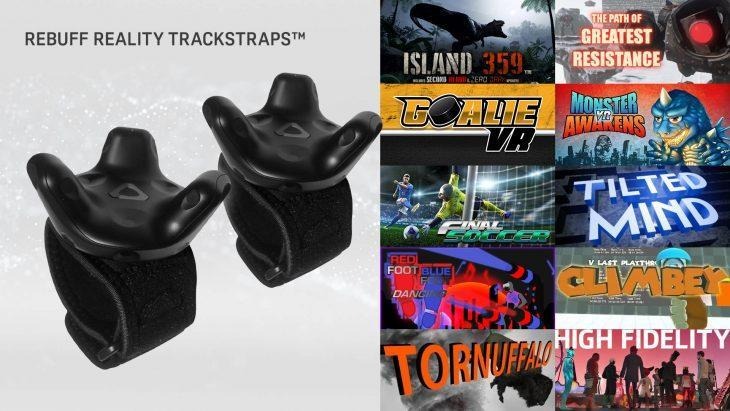 Finally, we come to the TrackStrap bundle, which doesn't come with a VIVE but is worth considering for anyone picking up one of the other two bundles. This is a third-party partner bundle which includes two TrackStraps for the VIVE Tracker from Rebuff Reality. You can use these to strap a tracker to your arms and feet to enable full-body tracking in your AR and VR games. The TrackStrap bundle also includes a copy of Redfoot Bluefoot Dancing, so you can put the straps to good use right away.
While the two bundles that include a tracker are $149.99, the TrackStrap bundle is only $24.99. It's also only available through Rebuff Reality's website, with the other two going up for pre-order on Amazon today. It should be interesting to see how other developers implement the VIVE Tracker in their own games and apps, and with a larger consumer roll out happening now, we should see that support launch at a faster pace. Stay tuned.