Vivatar 690 HD Underwater Digital Pocket Video Camera Surfaces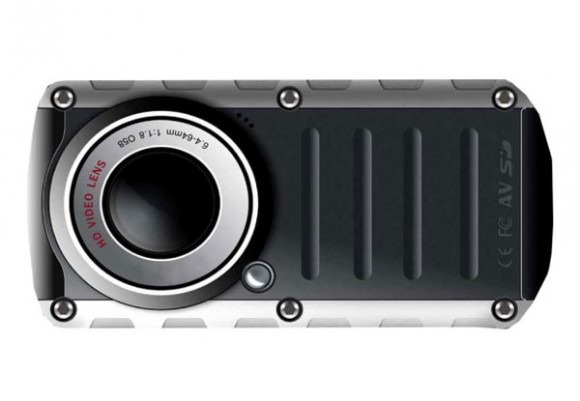 It's summer and that means that people all around the country are heading to the lake, beach, or pool to keep cool. That also means that most folks will want to snap some photos so they can hold onto the summertime memories. Cameras and water don't generally mix but Vivitar has a new pocket camcorder that is not only able to survive some spills and splashes, but can shoot full HD video underwater.
The camera is called the Vivitar 690 HD and the camera is waterproof and sports an integrated mic and speaker for underwater filming. It stores video to a SD memory card making the content easy to share and move to your computer if needed. The camera also has software that allows for easy uploading of photos and video to Facebook and other photos and video sharing sites including YouTube.
The 690 HD has 4x digital zoom, 720p video resolution, and a 2-inch screen making it easy to see what you are recording under and above water. It has a HDMI output and gets power from a pair of AA batteries. It comes in ten different colors. The little camera is surprisingly cheap as well with a price of only $59.99.