Virgin Galactic backers said wavering after spaceship crash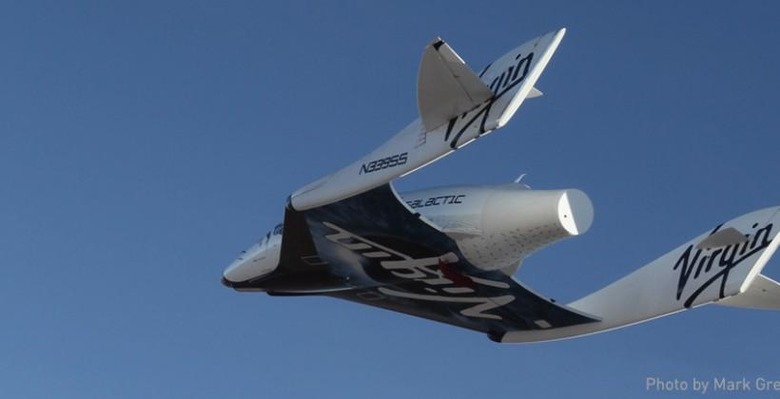 Virgin Galactic is pushing ahead with construction of its second SpaceShipTwo craft, following the first's disastrous crash last Friday, though some early ticket holders are already backing out and requesting refunds. The second space ship – which will carry serial number two – is around 65-percent built, Virgin Galactic said today. Meanwhile, outspoken company founder Richard Branson has accused "self-proclaimed experts" of drawing conclusions about the craft's safety when "a lot of whom know nothing about what they talk about," following early statements by the National Transportation Safety Board about initial findings.
In a statement yesterday, the NTSB described how initial telemetry suggested the "feathering" system – an airbrake which is usually deployed at the apogee of SpaceShipTwo's flight, and which slows it as it begins its descent from around Mach 1.4 – was activated earlier than usual.
Footage from cameras inside the cockpit show that the copilot triggered the lock/unlock lever at around Mach 1.0. However, the agency was keen to point out that it was only explaining facts, not assigning cause at this time.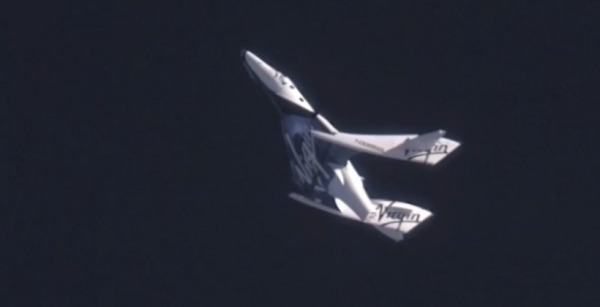 Nonetheless, while Branson shared a few of the "thousands of messages of support" that Virgin Galactic has received in the days since the crash, privately there's chatter of doubts setting in among well-heeled would-be astronauts.
A group of more than thirty of the early backers of Virgin Galactic are looking to pull out and request refunds on their tickets, sources tell the Independent. Branson had asked that ticket holders not comment to the press in the aftermath of the incident.
"We can confirm that less than three percent of people have requested refunds," a spokesperson from the company said. Tickets were initially priced at $200,000, though that rose to $250,000 in mid-2013.
Even with the second SpaceShipTwo under construction, there's no telling when – or indeed, if the NTSB's findings are particularly bad, if – it will fly space tourists.
"Testing programs, reaching back to early aviation, have distinct risks," Virgin Galactic said in a statment today, "and our customers know that we will not move ahead with commercialized space travel until our expert engineers and pilots deem the program to be safe."
Branson has said that he would not expect ticket holders to take a trip on the craft until it is safe enough for himself and his own loved-ones to experience. "We will not fly members of the public unless we can fly myself and family members," the billionaire insisted.
SOURCE Independent; Virgin; Virgin Galactic