Viewsonic VEB 620 and VEB 625 ereaders outed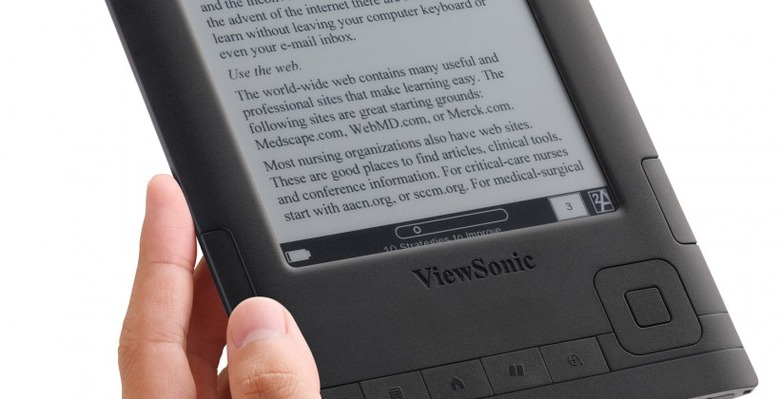 Viewsonic have outed their own duo of ereaders, eschewing color display frippery for some good old-fashioned monochrome E Ink panels.  The Viewsonic VEB 620 and VEB 625 each have a 6-inch display – complete with touchscreen layer on the VEB 625 – together with 2GB of onboard storage and an accelerometer for automatic page rotation.
There's also an SD card slot for augmenting the storage, and the VEB 625 throws in WiFi connectivity too.  Mobileread reckon they can see some sign of 3G too, though if it's there we're missing it (and so is Viewsonic's spec page).
Battery life is rated for up to 8,000 page turns on the VEB 620 and 6,200 on the VEB 625; that'll go down if you take advantage of the MP3 playback functionality, of course.  Both models are apparently already on sale in Europe, priced at £175 ($269) plus tax for the VEB 620 and £205 ($315) plus tax for the VEB 625.
[via Mobileread and The-Digital-Reader]