Viewsonic Android ViewPad tablet gets pictured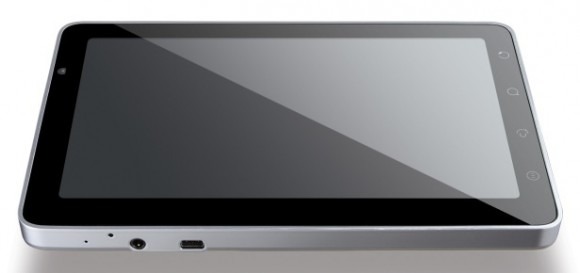 Viewsonic's announcement that they were bringing an Android tablet to IFA 2010 next week basically added their name to a long list of manufacturers planning the same, but the accompanying image left plenty to be desired.  Happily Pocket-lint has managed to source a couple of better pictures of one of the Viewsonic slates, judging by the scale of the side-mounted headphone and USB ports the 7-inch ViewPad model.
There's not much in the way of extra information about the hardware to be gleaned, beyond the front-facing webcam, what looks to be a microphone on the side, and the usual Android buttons (in this case touch-sensitive) running down the bezel.  However it looks like it could be a little thicker than the Samsung Galaxy Tab, though we'll have to wait for actual specifications of both units before we can know for sure.