Vessyl smart cup delayed until late 2015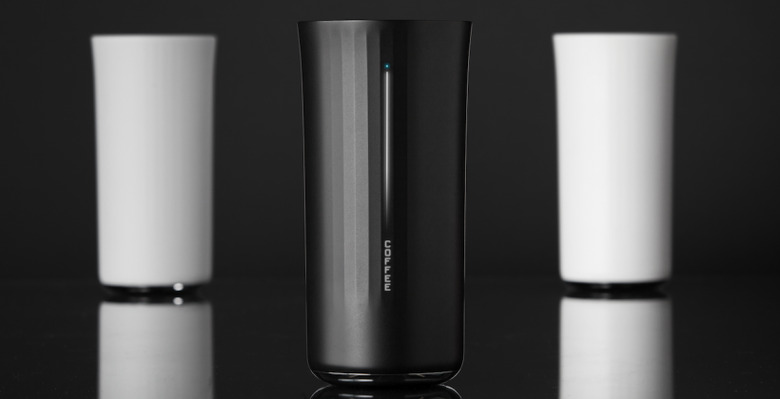 Projects that accept crowdfunding or pre-orders before being market-ready have their inherent risks, and that's something anyone who backs a project should understand. Though the creator may have perfect intentions, issues can surface that delays development, and the anticipated completion date ends up being pushed back and the shipping dates with them. Such has ended up being the case with Vessyl, a smart cup with a sleek design and on board tech that adds a dose of beverage-centric intelligence. The company behind it recently sent an update to those who pre-ordered.
Vessyl was originally set to begin shipping to backers early this year, and that deadline is nearly upon us. The problem is that, according to Vessyl's makers, in order to get the cups out as early as possible (the earliest at this point would be Q2), compromises regarding the quality would have to take place, and that would result in a lot of disappointed backers.
As a result of this, the decision has been made to bump Vessyl's shipping date ahead to the early part of 2015 Q4, which means there are several more months of waiting ahead for those who backed the product. The decision wasn't an easy one, says the company, but ultimately a requirement if the end product is to be of satisfaction.
Says the Mark One team, "Your trust and support helped to bring us this far; we remember this walking into the office every morning. It is for that reason we have found it necessary to push back our delivery timeline to ensure that you receive the high-quality product you deserve. We will continue to share our progress with you and are fully committed to our goal of getting Vessyl into your hands as soon as possible."