Vespa GTS 250 with integrated touch-screen computer and LCD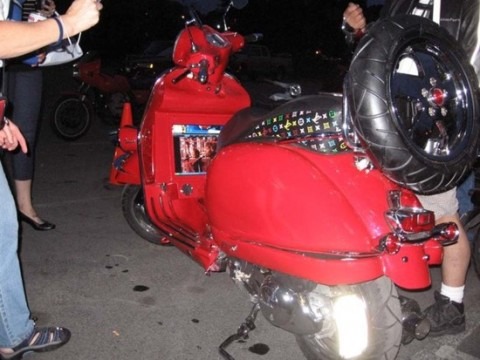 This Vespa is bright red, has a Louis Vuitton seat, a custom spare tire (that doesn't look like it could actually work on the Vespa) and an LCD touchscreen Windows XP computer. It also won the award for "Best Modern Vespa" at the Amerivespa contest.
It has the speakers, cooling vents on the side, and all the usual software all built in. I definitely wouldn't recommend leaving this Vespa in the rain.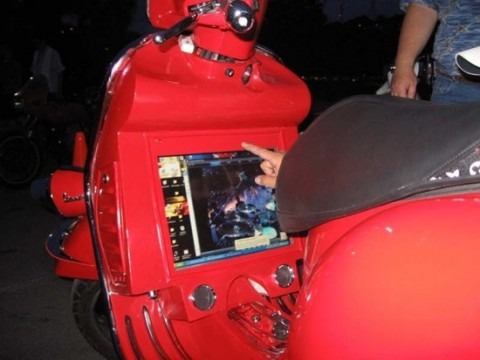 My only question is which cost more, the Vespa or the touchscreen LCD PC? I must admit, the flashy spare tire on the back and the LV seat material give it that extra flair to make this thing the most Hood Rich scooter too.
[via gizmowatch]