Vertu Ascent Ti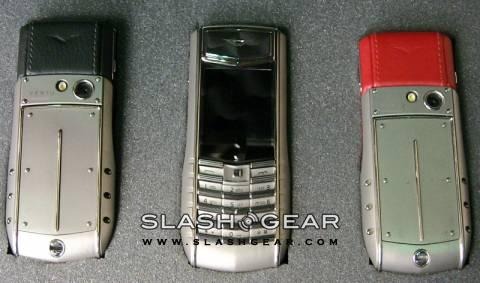 So, for those of you that don't know, Vertu does a really good job of applying "themes" to their handsets whenever they release them, the theme for the Ascent Ti is from high performance sports cars. I have never seen a sports car made out of Titanium, but this phone is.
That is nice; since this $6300 handset is something you will probably want to las you for a while. I don't think there is anywhere that this phone won't work either, it has 3G UMTS, Quad-band GSM, and CDMA, so if there is any type of cellular coverage, you should be able to make a call.
Imagine a phone that comes with a concierge service and has a special button on the phone just for accessing this service. Alright, so back to the details, the screen and the 3MP camera that is built in are both protected by sapphire crystals. There is 4gigabyte of storage inside the phone too.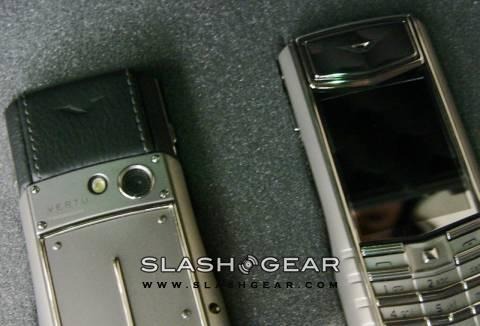 The phone is assembled by hand using only the finest components including the aforementioned Titanium and Sapphire crystals as well as a patch of fine leather on the back, in your choice of tan, black, or red. There is even a data backup service for your phone where you can back up everything to Vertu's own underground, highly secure bunker data center.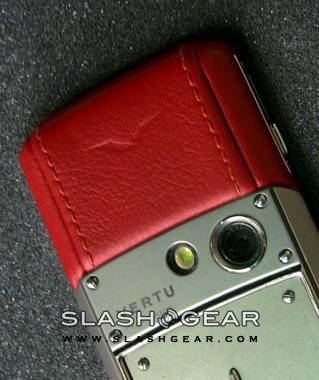 These guys even got David Arnold, the guy from several of the James Bond soundtracks, to compose 3 ringtones specifically for this phone. This isn't your father's cell phone, this is the cell phone you can buy now and probably pass down to your son, still usable, in a few years. Just like all of Vertu's other handsets, I am literally in awe at how amazing this handset, I drive an '86 Dodge Aries right now, that barely runs, but if I had a choice between a new $6300 car or this handset, I'd be driving the same car and making phone calls from a nearly indestructible Vertu hanset.