Verizon's Palm Pre Plus and Pixi Plus detailed: memory & WiFi added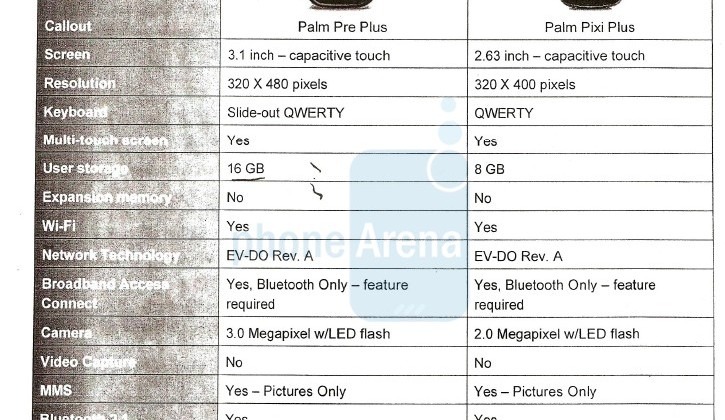 Remember the Palm Pre Plus and Pixi Plus?  We heard back in the tail end of December that they were pretty much confirmed for a Verizon launch in 2010, and now a leaked spec sheet that looks to have come from inside the carrier has spilled the beans on what exactly makes them "Plus" material.  The bottom line?  More storage for one and WiFi for the other.
Where the original Palm Pre available on Sprint had just 8GB of onboard memory, the Palm Pre Plus for Verizon doubles that to 16GB.  There's still no memory card slot, however.  Meanwhile the Palm Pixi Plus adds in WiFi b/g support, whereas its Sprint counterpart makes do with just EVDO Rev.A.
Frankly we're not entirely surprised by the changes, but nor are we especially impressed.  We're hoping that Verizon prices both smartphones competitively, and that the Plus updates aren't the only hardware Palm has to offer at their CES 2010 press conference later in the week.