Verizon to upgrade FiOS video-on-demand to HD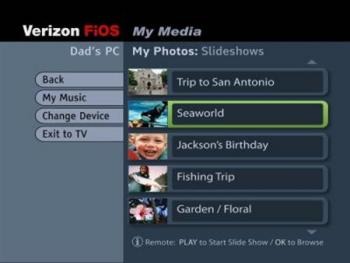 Subscribers to Verizon's all-fiber FiOS broadband service will soon have another reason to be smug, the lucky dogs, as the telecoms company rolls out a video-on-demand program offering high-definition content.
The key is their determined use of fiber-to-the-door (FTTD), rather than using a fiber-optic backbone and then copper cabling to distribute between individual exchanges and residences.  This high-bandwidth capacity means not only greater download speeds are possible but increases in upload speed as well, a growing concern as transfer of video and other GB-hungry media is exchanged.
While there's no publicised launch date for the augmented entertainment service, which will be built upon the existing standard-definition video-on-demand service, there is an "internal timeline" and no remaining "technical obstacles." 
Verizon continues to push out the FiOS service, and it is expected to be available to 9 million homes by the end of this year and double that by the end of 2010, following a total investment of $18 billion between 2004 and 2010.
Verizon executive says HD video on demand in works [Reuters]