Verizon Safe Wi-Fi VPN privacy policy isn't safe yet [UPDATE]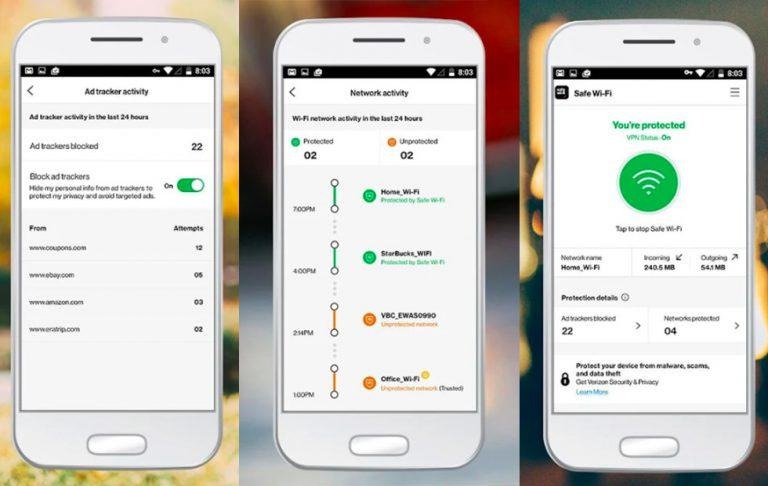 Last week, Verizon announced a new subscription service that promised to protect your privacy when you do anything on your smartphone that connects you to the Internet. Safe Wi-Fi is practically Verizon's own branded VPN service that uses security company McAfee's technology under the hood. That collaboration, however, has allegedly given rise to some miscommunication that is rendering this service pointless. Because in agreeing to use Verizon's Safe Wi-Fi to keep your data private, you are giving it and McAfee permission to use your data for targeted ads, among other things.
Sifting through the Safe Wi-Fi terms of service (which we recommended interested subscribers to read first), Motherboard noticed that Verizon's privacy section simply told users to read McAfee's own privacy policy. And that's when things immediately go south. That very policy tells users that McAfee, and by extension Verizon, will actually be collecting personal data and use those for advertising purposes.
Verizon told the publication that isn't the case and that neither company collects personal data when using Safe Wi-Fi VPN. Unfortunately, what the carrier says and what is written in black and white are two very different things and, in legal situations, the latter is the only one that will hold up in court. Verizon, however, insists it the policy just hasn't been updated on McAfee's end at least.
That's not exactly reassuring, of course. It has been more than a week since Verizon launched the service and it is saying that it wasn't aware of the discrepancy until it was notified by Motherboard. For a service that promises to be careful with your personal data, such an oversight is pretty damning. And Verizon's record for privacy violations isn't exactly encouraging either.
It's also unclear whether data that may have been collected under the old policy will be retained and used even when the new one takes effect. Presuming, of course, there were already customers who started using the $3.99/month service. With Safe Wi-Fi, Verizon is trying to tell its customers not to give third-parties their money and subscribe to its own VPN service instead but it's doing a pretty poor job of convincing them.
UPDATE: A Verizon representative reached out to us to clarify that they are "absolutely not collecting data through this service, despite what the site says." As promised, an updated policy is in the works to change the language. We'll update this piece as soon as the link to the new privacy policy is made available.