Verizon HTC One release delayed again: here's why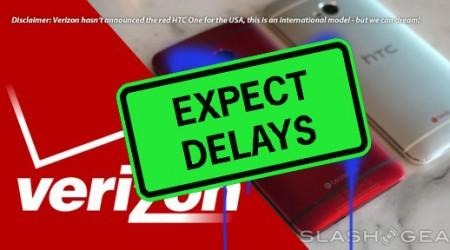 This week a roadmap of Verizon device releases has been leaked depicting yet another date change for the HTC One. If you thought that August 1st was too late, then continued to pull your hair out when an August 15th release date was leaked, you may very well want to just shave your head bald rather than continuing to pull your hair out in frustration, because the new roadmap leaked this week pushes the Verizon HTC One back to the end of this month.
If you'll remember correctly, the original release date leak suggested the HTC One be released on what ended up being the full reveal day for the Motorola Moto X. It made a whole lot of sense to move said release date if indeed the HTC One was originally scheduled for a drop that day.
The newest roadmap information comes from Phone Arena, where it would appear that the 20th of August will be the first day that the Motorola DROID and DROID MAXX will be released. Almost immediately following that will be Verizon's Moto X released on the 23rd – again, according to this leak.
That doesn't leave much room for HTC's current hero phone to shine. Instead an August 29th release date for the Verizon HTC One is set for full brilliance. As the HTD DROID DNA has already been kicked from Verizon's online store, it's high time the HTC One come in and replace it. No matter which day it happens, it'll be soon – just you wait!
Meanwhile you'll want to be deciding if you're all about a Blue HTC One, since it's looking like that's the direction the carrier is going in. Seem like a lovely splash of color to you?
UPDATE: Surprise! Looks like it'll be September before the device appears in stores.