Verizon DROID RAZR price slashed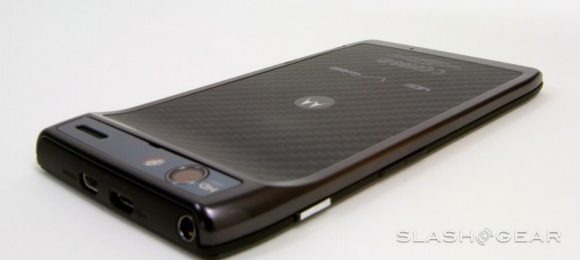 Verizon has slashed the price of its DROID RAZR, the super-slim Android smartphone now $199.99 with a new agreement, though you'll have to supply your own memory card. The discounted handset – which first hit US shelves in November 2011, with a $299.99 price tag – has seen a ton sheered from its price, though Verizon now no longer bundles a 16GB microSD card with the phone.
Instead, you need to either make do with the 16GB of internal storage, or add your own memory card. Verizon still offers a 32GB SKU, though that's simply the original iteration with half internal storage and half microSD, priced at $300.
Considering you can pick up a 16GB microSD for under $10, that doesn't seem like much of a deal. Verizon of course has yet another RAZR variant incoming, the DROID RAZR MAXX revealed at CES last week; packing a larger battery – a whopping 3,300 mAh in fact – it's expected to go on sale on January 26.
Our hands-on with the DROID RAZR MAXX is here, while our full review of the original DROID RAZR can be found here.
[via Android Community]