V-MODA Limited Edition Crossfade LP2 headphones review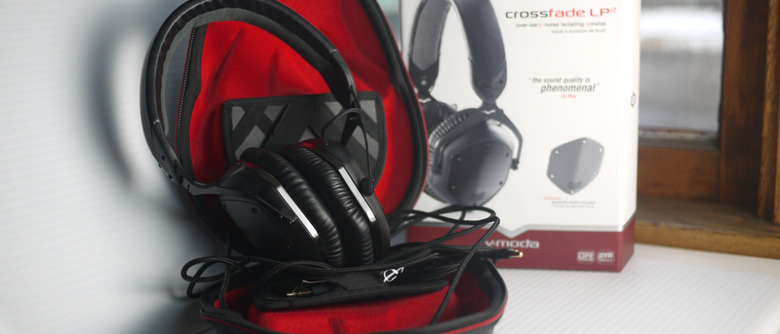 There's nothing quite a pair of limited edition headphones with interchangeable metal plates on the outsides to get your engine revved up for DJing, gaming, and listening to some death metal on a Sunday afternoon – and V-MODA knows it. What we've got here is a the V-MODA Limited Edition Crossfade LP2 model set of over-ear headphones and a full-on review to let you know how seriously excellent they truly are. What you've got here is the sound quality of the original Crossfade LP covered with a whole new level of quality in a fine package — the originals have been used by everyone from Deadmau5 and Will.I.Am up to kings like Paul Oakenfold and Tiesto.
There's one massive list of strange customers that wear the original LP model customized to their liking – Paris Hilton, Gio Conzales, NERVO, and Lindsay Lohan to name a few. And though celebrity names like Kobe Bryant wont do one whole heck of a lot for audiophiles when it comes to actual audio quality, you can bet that this team of manufacturers isnt going anywhere any time soon. And I'm here to tell you right now: if it's good enough for Paul Oakenfold, it's good enough for me.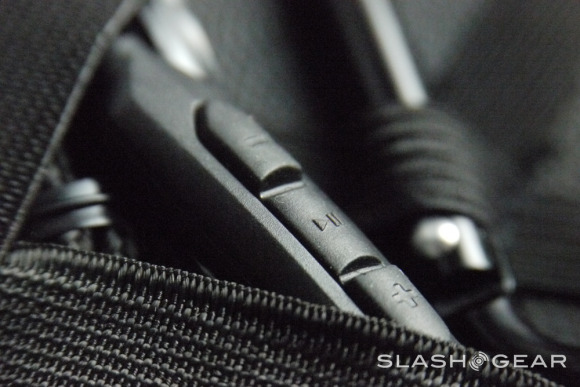 Unboxing
So we've got a pair of $199 headphones here in a box that you've got to cut a ribbon to get into. The box itself is impressive enough what with cardboard around it that's thicker than the jacket of a hardcover book, then the top has a button hinge and a snakeskin strap (fake, we hope) that keeps the contents beyond safe in their travels to the specialty shops. Inside you'll find padding around a monster shell which contains the headphones and the mass of cords and plugs that come with it.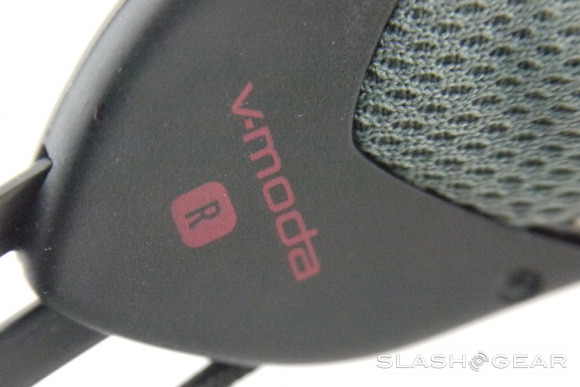 Package Contents
Inside the shell are the headphones themselves, two detachable cables with 24k gold-plated plugs: both of them fabric, 3.5mm jacks, and universally compatible with all headphone jack-having devices. One is is a classic cable with no added features along it, the other has a 3-button remote control able to work with Apple products including iPhone, iPad, and MacBook. Also inside is a converter plug for plugging these same cables into your larger amplifier, and all of these items are held down with a couple of strap-heavy removable panels that you can use (or not use) inside your shell – one also has a belt clip so you can attach your goods to your side when the shell is too big to bring with you on the go.
Military Grade Construction
The shell is a hard exoskeleton carrying case that's black-on-black printed and ribbed on the outside surrounded by a red and black zipper and embroidered in red with the V-Moda logo at the top. Inside is a lovely bright red padded container custom molded for your V-MODA Limited Edition Crossfade LP2s. Great for tossing in your backpack for long trips on airplanes or short trips to the recording studio. Don't worry too much about damage, on the other hand, because with these phones you've got an Immortal Life Program – this allowing you a 50% off lifetime discount if you've accidentally smashed the crap out of your phones and want to pick up a new pair – cheap!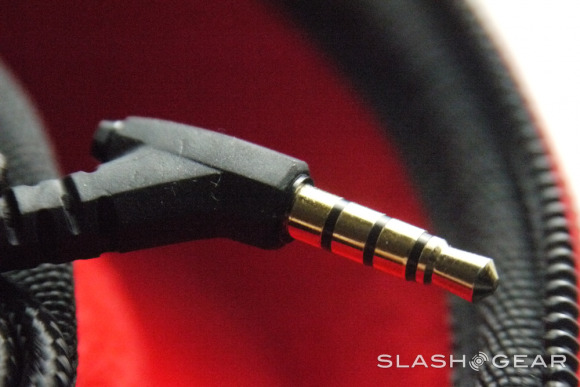 For the phones themselves, you've got a business that's ready and willing to help you get the best fit and feel the most awesome when you're using your headset on the regular. Get a taste of trueHERTZ to see what I mean. As far as how hardcore the equipment is, Military-Grade durability should keep you sleeping at night:
The Crossfade LP2 is tested under strict MIL-STD-810G military testing and V-MODA's even tougher VMQA guidelines:

• Kevlar® reinforced detachable cables and 45-degree plug strain relief can each bend over 1 million times, over 100x industry standards

• Survives 70+ drops on concrete from 6 feet, approximately 3x the industry standard

• Headband can bend 10+ times flat, not break and retain its memory and shape

• Virtually inaudible sound variances across the spectrum of less than 2dB from unit to unit versus 10-30dB+ of inferior products

• MIL-STD-810G environmental tests including high and low temperatures, humidity, salt spray and UV exposure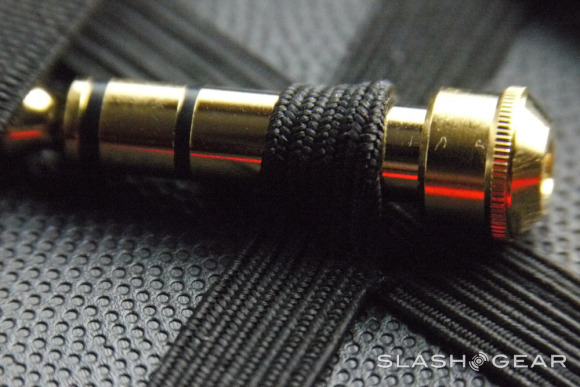 Sound
As for sound – and I know you've been waiting for this after all that talk about every other possible aspect of these phones – you've got what V-Moda calls Live Play Sound. It's a patent-pending "biggest-in-class" set of 50mm Dual-Diaphragm Drivers and V-PORT 3D staging. This setup, they say, is able to recreate the sound of multiple drivers at the same time as it sticks to the consistency of a single quality driver. The Crossfade LP2 phones are fine-tuned with a 31-band EQ, this keeping your eardrums in tact whilst delivering a wide range of sounds with high quality power.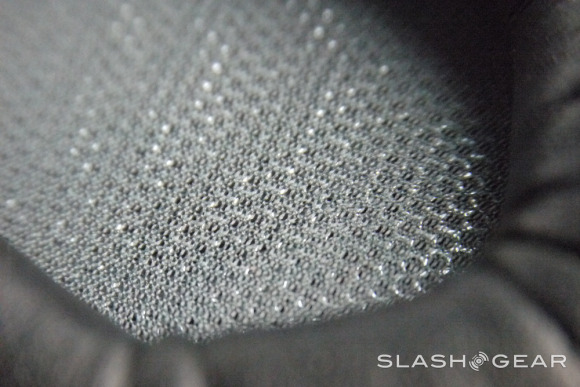 Wrap-Up
And indeed that is what they do. If you were looking for assurance from your humble narrator here that these headphones sound fabulous – they certainly attain that level of approval from me. These are without a doubt the finest set of over-ear headphones I've tested at this point for the price point they set at, and are currently my day-to-day go-to pair for everyday listening as well as listening out in the wild – read: at coffee shops and at the library.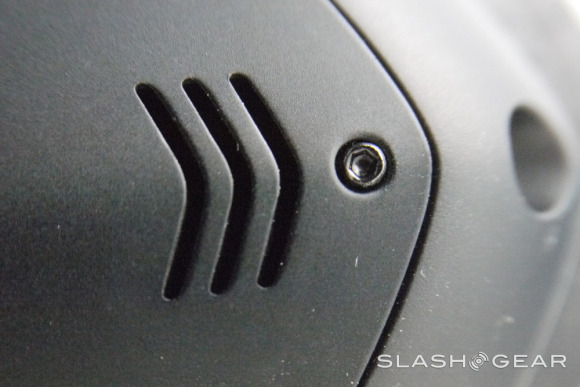 For DJ situations, again, I'll trust the tests of the masters listed above working with the model that came before this one, essentially the same in build and quality. What this set offers is a bump above the original LP model, and without a doubt they are worth the cash you toss down on them at $199. You can also grab yourself a pair of custom metal plate replacements if you really want to – go ahead! Treat yourself! These limited editions are available at V-Moda's online shop while supplies last.