V-MODA Debuts True Blood V-80 On-Ear Headphones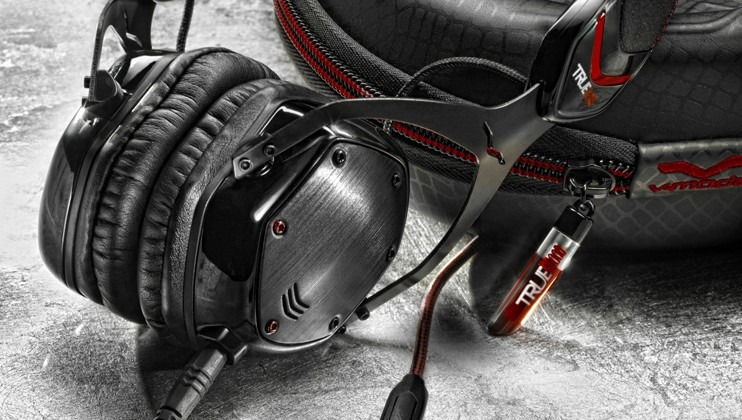 Fans of the vampire series, True Blood, now have a new headphone to lust after. V-MODA has partnered with HBO to create a special high-fashion on-ear headphone called the True Blood V-80. It fuses high quality sound with premium materials, durability, and a unique interchangeable design.
The V-80 headphone allows users to customize the design with interchangeable metal ear shields. These iconic V-MODA metal ear shields on either side of the ear cushions can be swapped. There are a variety of designs that include popular images and icons from the True Blood show such as the night club Fangtasia and Japanese symbols for the Tru Blood beverage. A user's blood type and name and even be custom etched into the metal shields.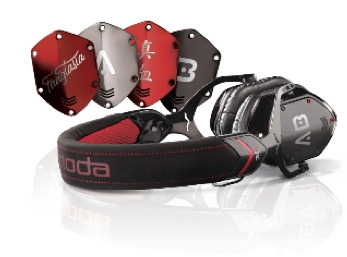 The sound quality of the V-80 is also top notch with patent-pending and biggest-in-class 40mm Dual-Diaphragm High-Fidelity Drivers that deliver multi-driver sound with only a single driver, making it super power efficient. This provides more vibrant bass along with more vivid mid-range and high clarity on portable devices without the need for batteries.
V-80 features:

• Detachable Kevlar®-reinforced cables with 24k gold-plated plug

• One 3.5mm fabric cable with a one-button remote control and microphone compatible with all iPhone, Android, Blackberry, tablets and all 3.5mm port smartphones

• One 3.5mm audio fabric cable for universal audio device compatibility

• Distinctive exoskeleton carrying case with an exclusive blood vial zipper, ensuring headphones are protected in style

• Two-year V-MODA premier warranty

• Immortal Life Replacement Program – 50 percent off lifetime discount to replace consumer-damaged headphones
The V-MODA True Blood V-80 Headphones are available now from select retailers as well as from V-MODA.com.