V-MODA Crossfade M-100 Review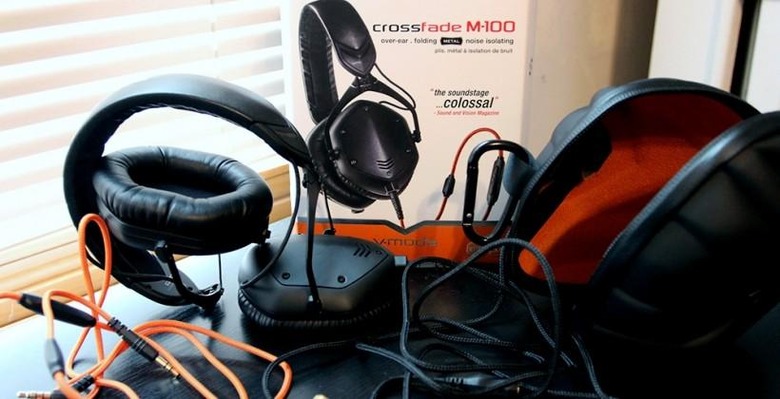 This week we've had a look (or a listen, rather) to the V-MODA Crossfade M-100 over-ear headphones, the newest in a line of hardcore solutions from the team that brought you some of the best ear-blasting sound machines we've got in our review archives. This newest design is what the company calls "crowdsourced" as they've made the creation process one where more people were involved than on any previous project in the company – audiophiles, producers, editors, and DJs alike. The end product is a pair of headphones that sound just as good or better than the Limited Edition LP2s we saw last year (and the original LPs back in 2010) in a slightly more compact setup – a win win!
With the Crossfade M-100 model you've got 50MM "Dual-Diaphragm" Drivers with dual inputs at the bottom of either shell. You can plug your cord into the bottom of your rightphone and on the left you've got a real-deal V-CORK to seal the deal. Unlike most solutions that simply leave the second port open, V-MODA provides a couple of rubbery plastic corks you can use to keep your innards safe from environmental harm – simple and useful!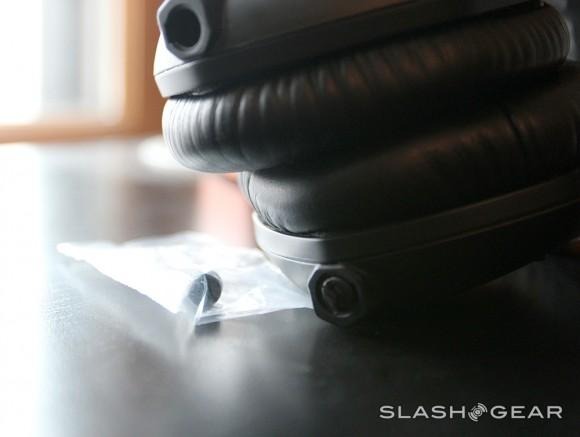 You've got hardcore quality with this set of phones as well, bringing on some rather extreme promises from the V-MODA crew, starting with kevlar-reinforced detachable cables complete with 45-degree plug strain relief – on both cords, mind you. These cords can withstand bends "more than 1 million times" according to V-MODA, this being, again according to the company, "over 100x industry standards."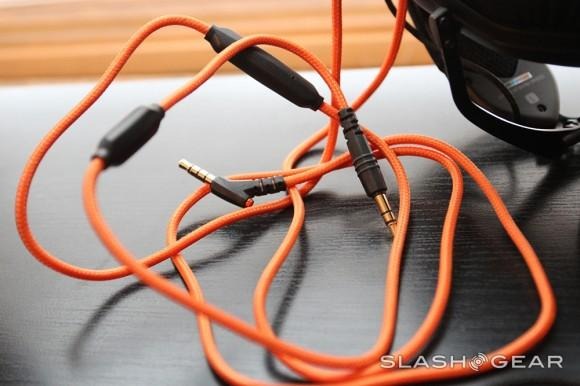 Both cords are rather fabulous to work with, also, one of them a "SharePlay" audio cable that's able to bust out another port right through the first, the other a SpeakEasy mic cable that allows you to work with a built-in microphone solution. The color scheme here is black and orange – if you didn't already notice – this a rather unique way of providing differentiation at first glance from earlier models and bringing on one of three different color combinations.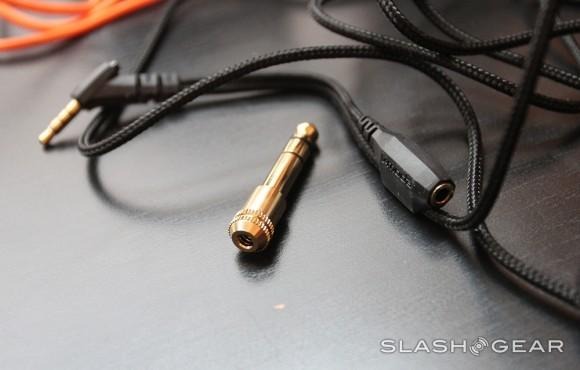 You've got a choice between Matte Black, Shadow, and White Silver combinations – and like previous V-MODA over-ear solutions, you also get extra shield customizability as well. While there aren't replacement shields in the box like there were for the LP2 Limited Edition model, you can order extras when you head to the V-MODA online store – and get custom engravings, as well. You'll be paying $310 USD for the phones themselves, then a shield kit will cost you an additional $25.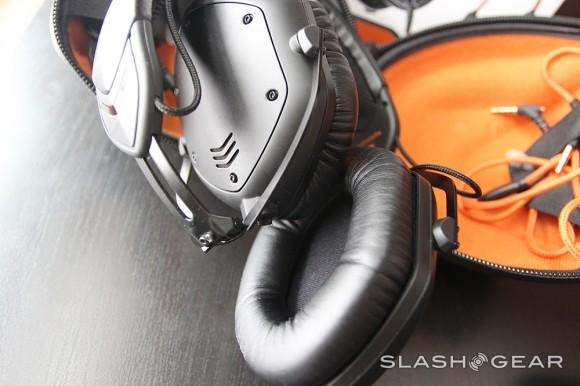 These phones extend out for the largest of heads and fold up and in with V-MODA's own "CliqFold" system to get as small as possible for easy mobility. You also get a shell for extra protection and portability, this holding every bit of gear you get in the box. You'll also find that you're getting a 2 Year + Immortal Life 50% deal with this purchase as well – that's V-MODA's way of saying "thank you" for joining their team – discounts forever.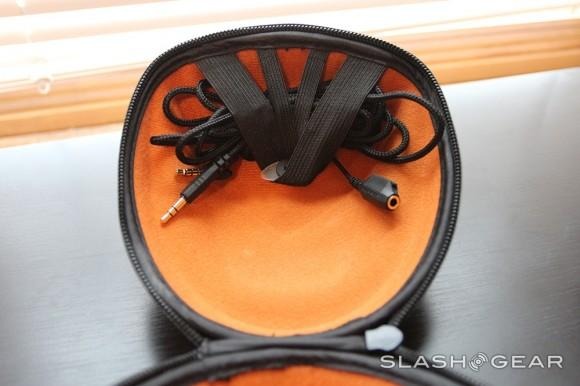 These phones work with frequency response between 5 and 30 kHz and have a sensitivity of 103 dB @ 1kHz 1mW. The Crossfade M-100s are the highest quality headphones V-MODA has ever offered, audio and all. Here you'll find that the biggest difference between the LP2 model we've heard before and the M-100 is the base, first of all – when the deepness matters the most, a round punch in the drum is what you'll heard the hardest on the M-100s.
In the end, it's all about refinement. V-MODA's Crossfade M-100 headphones are the finest combination of sound quality, tactile quality, and comfort I've experienced at this price range in a pair of headphones – only the LP2s come close. These headphones will be your go-to choice for everyday listening and will be the pair you grab when you're about to board a 10 hour overseas flight – I know I will.