UPS and FedEx under fire as retailers crow holiday sales success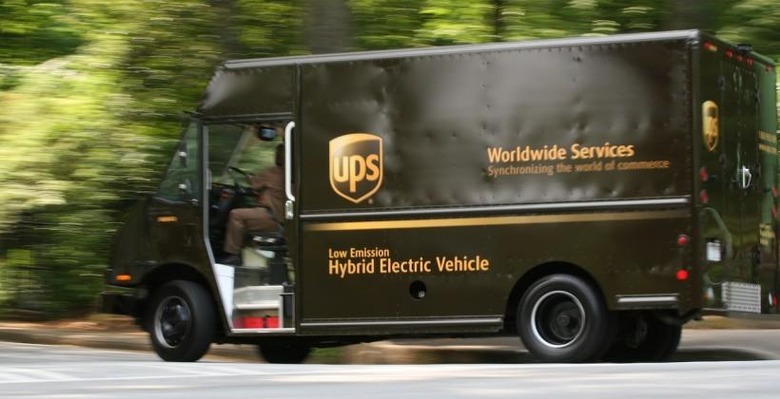 UPS and FedEx are under fire for over-promising and quite literally under-delivering this holiday season, as retailers like Amazon are forced to apologize and offer compensation while simultaneously announcing record sales. An unexpected surge in last-minute online orders left shipping companies struggling – and in many cases failing – to keep up, with UPS conceding that it hadn't forecast what some analysts are saying was a 37-percent jump in shopping last weekend; that, combined with final order deadlines that business-hungry retailers had pushed back, meant that many orders initially promised for pre-Christmas delivery now won't make it until the end of the week.
UPS is said to have been the worst hit, with the company conceding that while it had expected to process around 7.75m packages on Monday, the actual number was higher. However, the shipping firm also pointed some of the blame at retailers, which had failed to get packages to UPS in time.
Amazon, Walmart, Kohls, Groupon, and others were all impacted by more shoppers taking advantage of later deadlines, generally promising at least a refund on shipping costs for those who didn't get their orders in time for Christmas Day. As one of the most successful online retailers, however, Amazon insists that its fulfillment centers weren't to blame for delayed gifts.
In fact, a company spokesperson told the WSJ, its teams – bolstered by 70,000 seasonal warehouse workers – got all the packages for holiday shipment to the shipping companies on time.
Amazon said today that it limited sign-ups to its Prime scheme, which offers unlimited two-day shipping for a set fee each year, so as to make sure orders from new members didn't impact those of existing subscribers. Even with that throttling at peak periods, the retailer says, Prime shippers shipped enough items during the holidays to deliver at least one gift to every American household.
Nonetheless, those customers – Prime or otherwise – affected by delays will get a refund of any relevant shipping fees they paid, in addition to a $20 gift card in compensation. Groupon will refund shipping fees as well as offer $25 in compensation, as will Walmart.
Kohls has made the most generous offer, however, promising to pay the full cost of all items that weren't delivered in time.
"This has been the worst Christmas ever" longstanding UPS driver Larry Ledet of Houston told USA Today of the delivery debacles. Ledet delivered a total of 505 packages across 337 stops on Monday, and like other UPS drivers has been working 60hr weeks. UPS did not require its drivers to work on Christmas Day.