Unboxing The Sansa e270: She's a looker!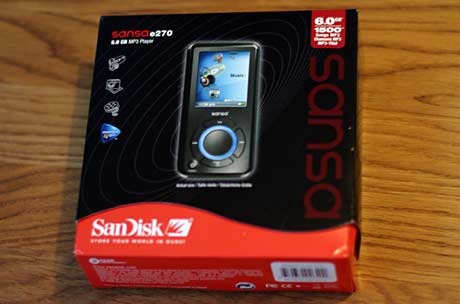 fosfor gadget just got the 6GB version of the new Sandisk Sansa e270 MP3 player in today.  There are few really great looking pictures for you to lust over – while the full review will be published in a week or so.
Sliding the box open, the Sansa e270 is the next thing you see in all its glory.  The box contains everything from a USB cable, earphones, protective case, lanyard, a quick start guide to a software CD.
Enjoy the unboxing!