Ultrasone PRO 900 $599 headphones with S-Logic Plus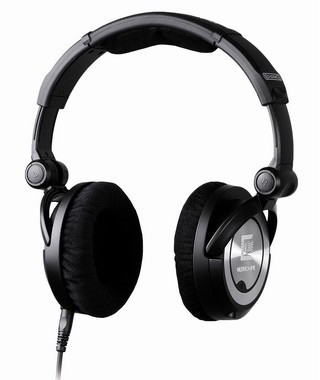 German audiophile headphone manufacturer Ultrasone has announced the PRO 900, its first headphones with S-Logic Plus technology.  S-Logic apparently reduces sound pressure on the listener's ear drums, as well as improving tonal perception.  The PRO 900's also have 40mm titan-plated drivers, with a 6Hz to 42kHz frequency range.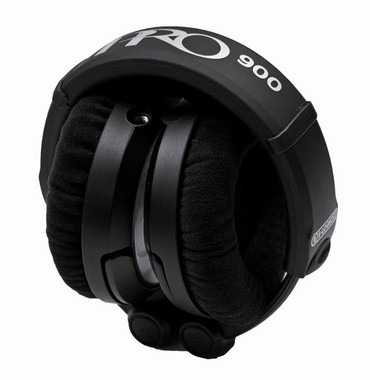 The headphones weigh 295g without the cord – of which two are supplied, straight and curly – and use MU-Metal shielding to "reduce the amount of radiation directed to the listener by up to 98%, as compared to conventional headphones".  Since I don't think normal headphones use microwaves, say, it's not like your head is being cooked without MU-Metal shielding, but Ultrasone would nonetheless like us to believe that its presence is A Good Thing.
It doesn't come cheap, though.  The Ultrasone PRO 900 headphones are available now, priced at a whopping $599.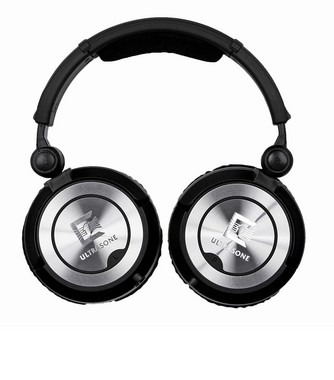 Press Release:
Ultrasone Debuts First PRO Series Headphone with S-Logic™ Plus Technology

New PRO 900 headphone feature titanium-plated drivers, velvet earpads & new technology for improved tonal perception

Wildomar, Calif. – (August 28, 2008) – Ultrasone Inc., distributor for German headphone manufacturer Ultrasone AG, is product to announce the first headphone in the PRO Series with S-Logic™ Plus technology: the PRO 900. This new technology results in an impartial acoustic feeling that allows the listener even more of a spacious tonal perception, resulting in a headphone experience that is second to none.

Ultrasone's PRO 900s are closed-back headphones that boast a classic black design, velvet covered black and silver ear pads and a diamond-cut logo insignia. The PRO 900 features a new 40mm titan-plated driver and a new soft USC-Cable that is paired with Neutrik connectors. Ultrasone's newest headphones contain MU-Metal shielding (ULE technology) that reduce the amount of radiation directed to the listener by up to 98%, as compared to conventional headphones. The new headphones also contain Ultrasone's patented S-Logic™ Plus technology for reduced sound pressure on the ear drum and improved tonal perception. Ultrasone's PRO 900 comes in a hard-sided carrying case along with two removable cables (one spiral and one straight) and spare ear pads.

The headphones have a MSRP of $599.00 and will be available from Ultrasone's network of dealers and at www.Ultrasone.com.

S-Logic™ Plus Technology

S-Logic™ Plus is the newest advancement in the S-Logic™ Natural Surround System. By acoustically redesigning the earcups, Ultrasone has squeezed a large soundstage into a more streamlined ear-cup. S-Logic™ Plus profits directly from innovations developed for Ultrasone's flagship Edition range. This sophisticated new technology combines precision dampening with micro-acoustic reinforcement, allowing driver, buffer-board, and spatial parameters to complement one another in an optimal manner. The result is a most neutral sound impression with more vivid perception of voices and instruments.

PRO 900 Technical Specifications

S-Logic™ Plus Natural Surround Sound
Dynamic principle
Frequency range 6-42k Hz
Impedance 40 Ohm
Sound pressure level 96 dB
Driver 40 mm Titanium Plated
Weight 295 g (without cord)

About Ultrasone

Based near Munich, Germany, Ultrasone AG has been manufacturing headphones for the audio market for over 17 years, during which time the company has developed and applied for more than 60 patents for its innovative technology. The company's unique, patented S-Logic™ technology creates natural surround sound without the use of additional electronic devices. Ultrasone headphones represent a safer listening experience by reducing sound pressure on the ear drum by up to 40% and also by offering shielding from EMF radiation up to 98% through the use of patented ULE (ultra low emission) technology. For more information about Ultrasone headphones, go to www.ultrasone.com.