Two new phones debut from LG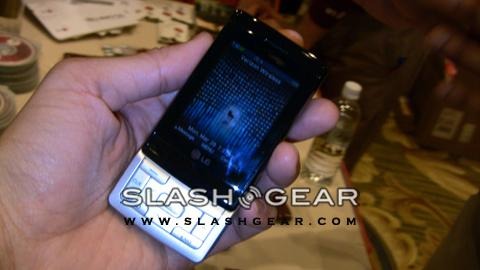 LG is showing off a couple of new phones at the CTIA Wireless show; the powerful LG VX9400 and the thin and stylish LG570. Vincent was lucky enough to get his hands on them for a little while today.
more pictures after the jump
The LG VX9400 has a lot of features packed into a small space. The biggest feature has to be the ability to watch your favorite TV shows right on your phone. The screen even swivels around to make viewing your shows even easier.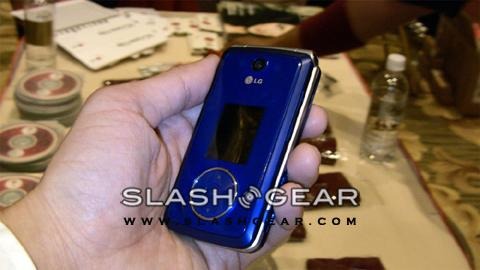 The LG570 is a nice looking phone that has a simple one-touch access key for playing your favorite MP3's. With a microSD slot you can be sure that you'll always have plenty of fresh tunes to listen to. You'll even be able set the phone to only play music, effectively shutting off the phone while you're rocking out.