Twitter's New Photo Sharing Feature Powered By Photobucket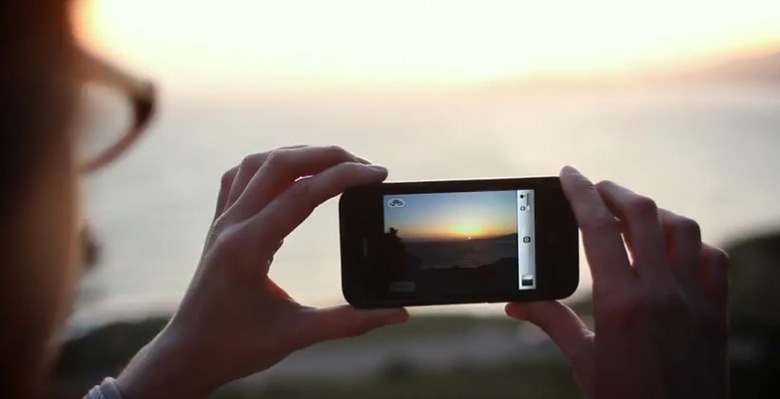 Twitter has long been open to third-party clients that add on features such as serving feeds to mobile apps or hosting photos. It's been rumored that Twitter would be pulling in more of these services as native features and indeed today the company has announced its first native photo-sharing service.
"We now are providing a native photo-sharing experience. We'll be rolling it out over the next few weeks," said Twitter CEO Dick Costolo during the D9 Conference today. The new photo experience is limited to the web for now but will eventually be extended to Twitter's mobile client. The photos are hosted by Photobucket, which will allo users to easily upload and share photos directly in their tweets.
Twitter's search function will also be improved to deliver more relevant tweets as well as related photos and videos. According to a post on Twitter's official blog, the search enhancement will include a partnership with Firefox that will let you type in a #hashtag or @username directly into the address bar to go to Twitter's search results page.
Press Release:
Photobucket Works with Twitter to Make 140 Characters Worth A Thousand Words

Photobucket Powers Twitter's Photo Sharing Feature

DENVER – June 1, 2011 – Photobucket Corporation, the world's leading dedicated photo and video sharing service, today announced that Photobucket will power Twitter's native photo sharing capabilities – allowing users to easily upload and share photos directly in Tweets. This partnership reflects the synergy between the companies' growth strategies and audience needs, delivering a simple, intuitive user experience for photo sharing.

Photobucket, with 100 million users and more than eight billion uploads, is already the world's largest and most robust dedicated personal media site and the premiere destination for creating, sharing, customizing and permanently storing all of its users' memories. The company's sheer size, combined with its recently-announced unlimited storage offering and patented mobile auto-upload capabilities, give

Photobucket the ability to easily scale and serve the rapidly-growing Twitter audience.

Often times, a picture can convey a depth of meaning more significant than just words alone, and the most iconic stories and lasting memories of our lifetime have been conveyed visually. Millions of people have used Twitter to share, discover, and communicate around meaningful experiences through 140 character Tweets. Now incorporating images helps users tell a richer and more complete narrative. Photos on Twitter, tagged "powered by Photobucket," will now link to a page that allows users to sign up for or sign in to their Photobucket accounts via Twitter to further edit, share or save their photos.

"Photobucket is the category leader with regard to reliability, size, offerings and scalability, and we are ready and able to best serve the growing number of Twitter users. Photobucket extends and enriches the Twitter experience, and we look forward to building on this collaboration with Twitter to better serve the needs of our joint audiences," said Tom Munro, CEO of Photobucket. "This partnership is just one example of how companies can easily build upon the Photobucket platform to extend their brand vision and product offerings."

To create a free Photobucket account, users can visit http://photobucket.com or find the Photobucket Mobile Application or Snapbucket App available in the app store on all major smartphone platforms. Photobucket supports Mobile Web, iPhone, Android-based devices, Blackberry, and Windows Phone 7.