TVPRO HD6 is a tiny PC shaped like an ordinary webcam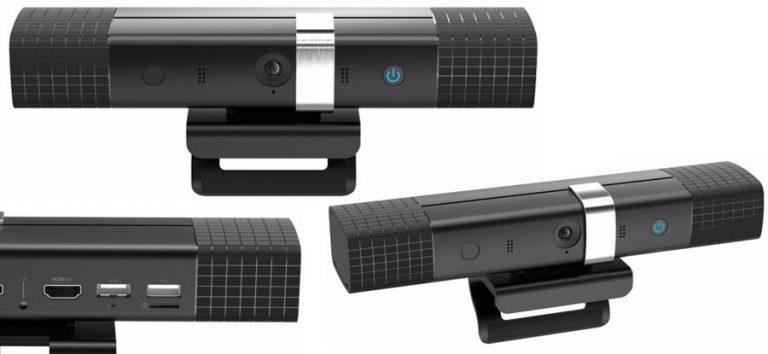 It's not difficult to find a tiny PC; finding a unique one that isn't simply another stick-shaped device is more difficult, however. That's why the newly surfaced TVPRO HD6 stands out so much — at first glance it looks like an ordinary webcam. Give it a second look, though, and you'll notice that it is in fact an entire PC (a very small one, yes), complete with an array of the ports you need most, as well as a couple of speakers on each end and a camera in the middle.
The device was spotted on Chinese website AliExpress, where it is available for $146 USD (though it will ship from China, so be mindful of how long that will take). The device is a bit bigger than an ordinary webcam at 7.9 x 1.9 x 1.4-inches, but it has the same general shape, something intended to make setup easy. Rather than having a computer stick with wires sticking out behind your monitor, you just clip the TVPRO HD6 to the top.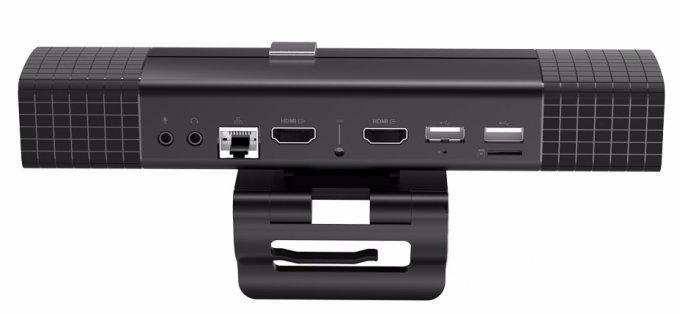 The device is powered by an Intel Atom Z3735F Bay Trail processor, 2GB of RAM, and it features 32GB of storage which can be expanded with a microSD card. Connectivity is available via a pair of USB 2.0 ports as well as Bluetooth 4.0 and 802.11b/g/n/ Wi-Fi. The camera visible on the front is a decent 1080p resolution, and is complemented by dual integrated microphones, as well as a standard 3.5mm audio jack for using a wired device.
Finally, each end of the mini PC features a speaker, an unusual and welcomed feature when it comes to tiny PCs, and one that you won't find in many competing products. If the speakers aren't powerful enough for your liking, though, a Bluetooth speaker can be connected or a wired speaker can be plugged in. The PC runs Windows 10.
VIA: Liliputing