Turn your MacBook into a stylish tote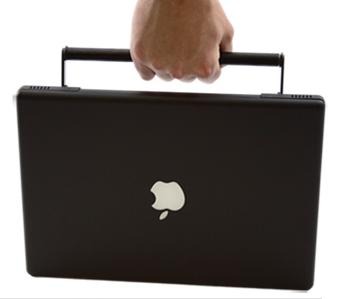 Sometimes the simplest ideas are the most charming, as is the case with this MacBook handle which simply screws into the base of your MacBook or MacBook Pro and means it's easily carried from meeting to meeting.  Of course, sometimes the simplest ideas are also the most dangerous, and carrying an expensive Apple laptop around on full show, subject to the greedy gaze of muggers and the spiteful ways of impromptu rain, doesn't seem all that sensible.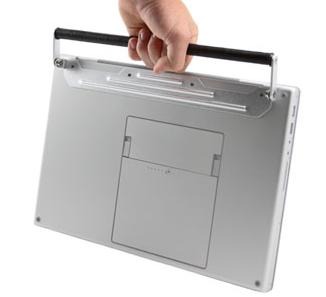 The handle itself is made of aluminium and covered in leather, and Case-Mate claim that the ribbed fins on the base also serve as a passive heat-sink, reducing the tendency to overheat that plagues some of Apple's machines.  It affixes using four of the existing MacBook screws, and they even include a little screwdriver to take them out with.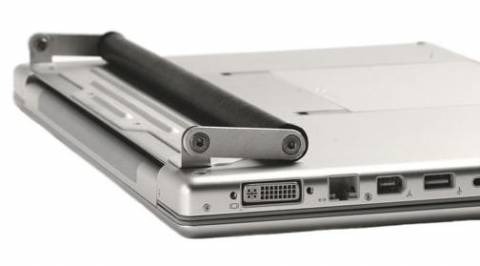 Finally, when you're actually using the laptop the Handle-It handle serves as a stand to angle the keyboard to you.  Some people will like that, others won't.  It's available now for $49.99, and comes in different sizes and colours to suit the MacBook you're using it with.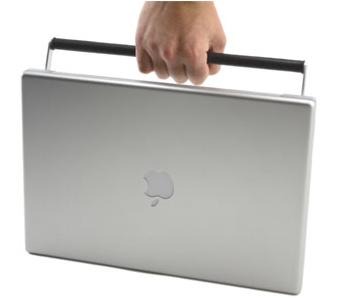 Case-Mate Handle-It [via Neatorama]