TSMC starts 28nm production: NVIDIA & AMD in but Apple absent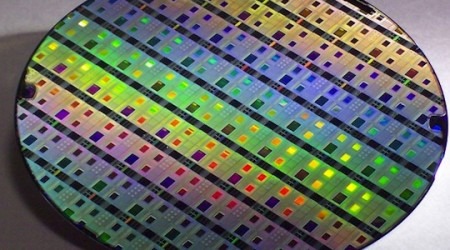 TSMC, tipped to be biting into Samsung's supply contract with Apple, has announced that it has begun volume production of 28nm chips and has products already shipping to customers, though the company did not confirm Apple was one of them. Instead, AMD, NVIDIA, Qualcomm and Altera all get name-checked, with AMD and NVIDIA saying they will be using the 28nm process silicon in their next-gen graphics products.
Meanwhile, Qualcomm's next Snapdragon S4 chips will also be built using 28nm processes, on silicon produced by TSMC's factories. In face, the company says it has more than 80 customer tape-outs at present, over twice as many as for TSMC's 40nm production. As for the chips themselves, TSMC reckons there's up to a 45-percent speed improvement over the 40nm versions.
"TSMC's 28nm process offering includes 28nm High Performance (28HP), 28nm High Performance Low Power (28HPL), 28nm Low Power (28LP), and 28nm High Performance Mobile Computing (28HPM). Among these technology offerings, 28HP, 28HPL and 28LP are all in volume production and 28HPM will be ready for production by the end of this year. The production-version design collateral of 28HPM has been distributed to most mobile computing customers for their product-design use" TSMC
What's still unclear is how involved with Apple TSMC is. The Cupertino company was tipped to be in negotiations with the silicon specialists over potentially replacing some or all of its dependence on Samsung for future Apple Ax processors, tensions between Apple and Samsung escalating amid the ongoing legal battles over patents and design. However, most recently Apple is believed to have decided to hedge its bets more conservatively, sticking with Samsung for the majority of its A6 and A7 chip needs, and placing a minority order with TSMC. In fact, Samsung's parts cooperation with Apple is tipped to extend beyond 2012.