Trust's Triangular USB Hub: the First of its Kind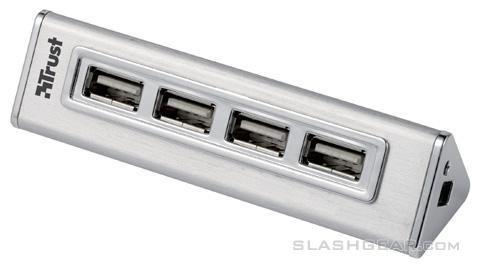 If USB hubs are a common thing these days, then what's so uncommon about this? Yes, this is a triangular hub, the first of its kind. It has an aluminum body with 4-port USB 2.0-powered HUB which allows data transfer at the rate of 480Mbits/sec and is also equipped with a power adapter if the circumstance requires. Reaping the advantage of its triangular shape it now becomes more accessible and can be placed in many positions and by using just one port of the computer it allows you to connect to four USB devices.
The Hot Swappable function makes it possible to connect remove peripherals at any time without the needing to restart your computer. It measures 28x101x25mm and is fully Windows Plug & Play. The hub is available now for £14.99.