Transformers: Rise of the Dark Spark leaked: not a movie tie-in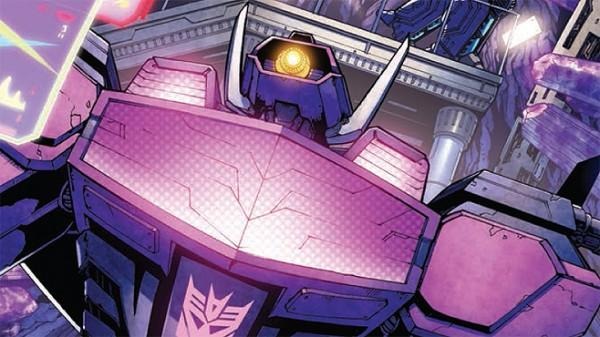 The next big Transformers game for Xbox 360, PlayStation 4, Nintendo 3DS (strangely), and Wii U has been leaked – it goes by the name of Transformers: Rise of the Dark Spark, and it's apparently not just a movie tie-in. While it is possible that this is a follow-up to the "War For Cybertron" follow-up game, rumor has it that this game will not be tied directly to the plot line for the upcoming Transformers film, Transformers: Age of Extinction.UPDATE: Now made official! Have a peek at the trailer below!
That doesn't rule out the possibility that Dinobot Grimlock will be involved, of course. There's a product description that'll be rolling with the game listed by Activision that reads as follows.
"The next installment in the incredible Transformers gaming franchise, Transformers: Rise of the Dark Spark is an exciting action game that is perfect for veteran fans and newcomers." – Amazon listing (pulled)
Through a NeoGaf thread down to Eurogamer this game – though not listed as such in the original Amazon post – will be appearing on Microsoft's Xbox One as well.
As this year marks the 30th anniversary of the 1984 launch of the television show – and the toys and madness that followed – it's quite likely this game will be released this Summer. While we're not ruling out the possibility that High Moon will develop this game somehow or another, their 40 staff member axe after completing Deadpool suggests otherwise.
UPDATE: Have a peek at the first trailer for the game right this minute!